Final Assembly
Page 1 (2010)




Page 1 - The Cub Project
Page 2 - Fabric
Page 3 - Firewall Forward
Page 4 - Firewall Forward (page 2)
Page 5 - O-320 Overhaul (for the Cub)
Page 6 - Final Assembly (2010)
Page 7 - Final Assembly (2011 page 2)
Page 8 - Final Assembly (2011 page 3)
Page 9 - Completed Aircraft
Page 10 - Later Updates and Modifications
Page 11 - MOGAS vs Composite Fuel Tanks
POH for Scott Grizzly Cub N143W



Aug 7, 2010 - Bungees and bungee covers installed on gear.



Collecting painted parts in the big hangar behind the KR getting ready for assembly.



August 16, 2010 - The assembly crew, Dane, Chandra, Blaine, Will and Skip. It's great having aviation
enthusiastic friends that are willing to lend a hand. Tonight we put the freshly finished wings on the plane.



Skip admires the Cub with it's newly painted wings.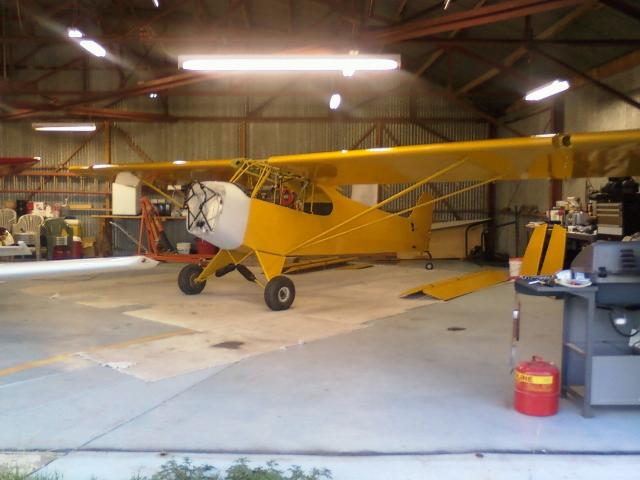 The Cub in the back corner of the big hangar.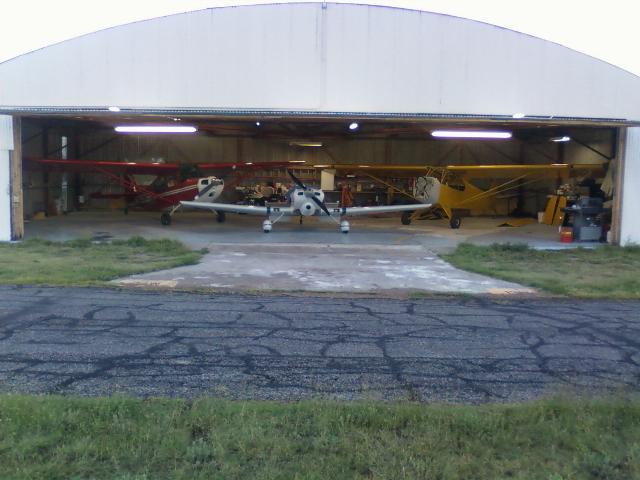 The big hangar is looking kind of full. We have a Sonex to crowd in here soon as well.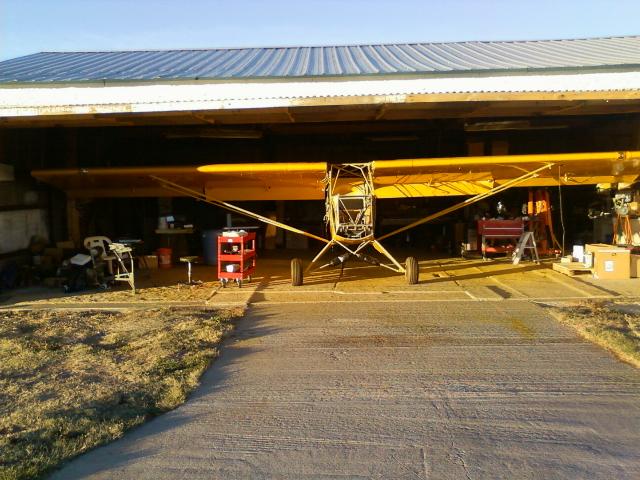 Oct 29, 2010 - Back to work on the Cub after finishing an engine rebuild. Control surfaces mounted on the wings.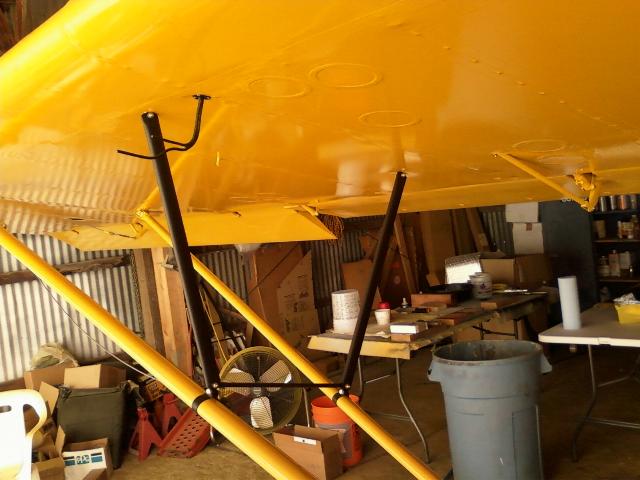 Nov 1, 2010 - Mounted and rigged the jury struts.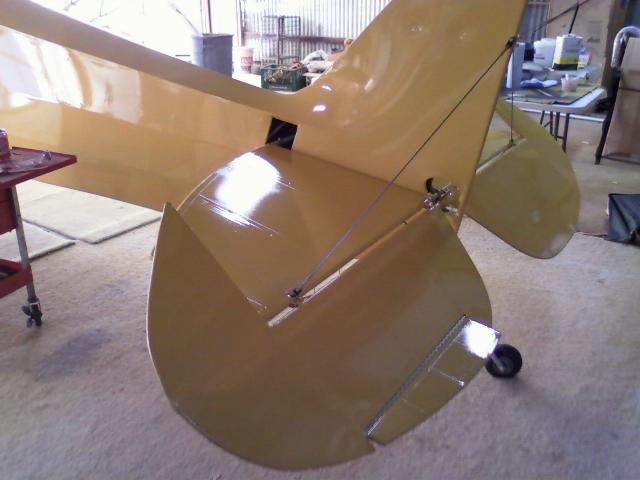 Nov 24, 2010 - After some time away to deliver an engine and take care of some other duties, I finally
fabricated the hinge for the trim tab, installed it on the left elevator, then installed the stabilizers, tail braces,
and elevators.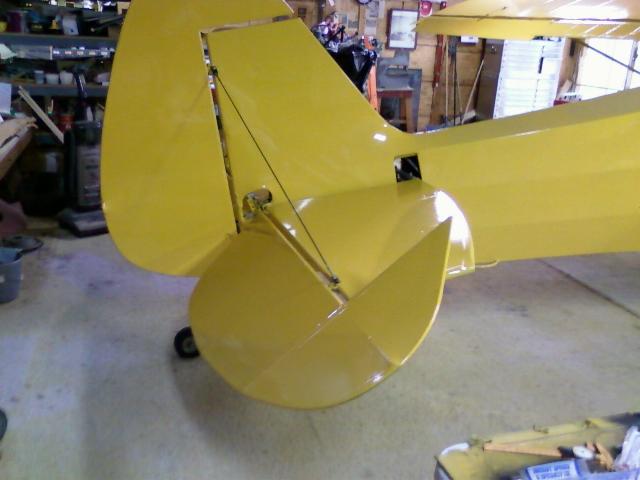 Dec 4, 2010 - I fabricated the links to attach the elevators to the control cables and installed. Now that that
task is done, I was able to install the rudder as well as the tailwheel steering.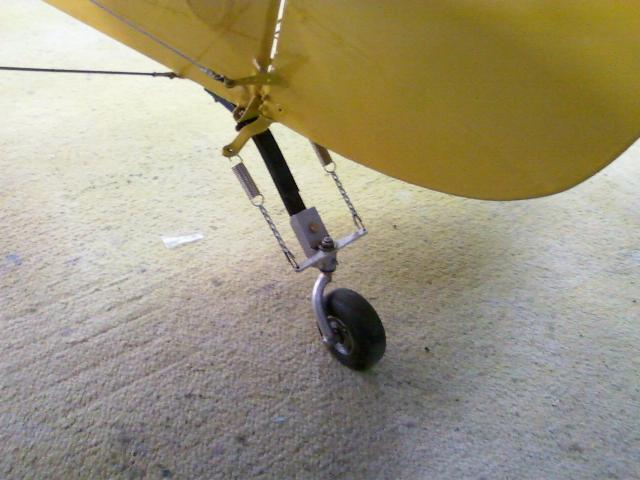 Dec 4, 2010 - Removed the sticks so I could install the front seat. Once it was properly secured, I reinstalled
the sticks and adjusted the elevator.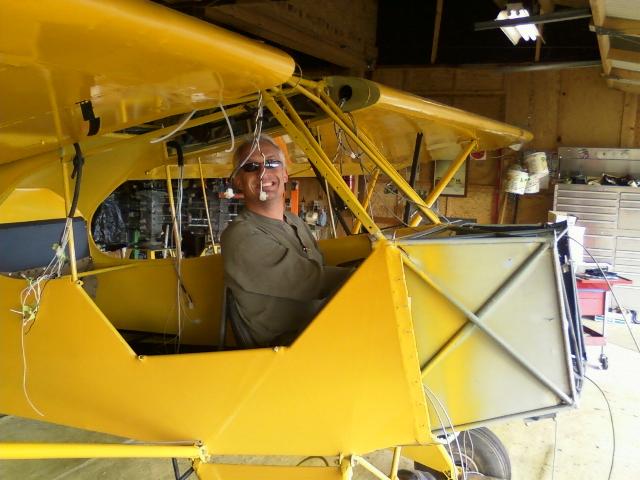 Dec 5, 2010 - Dane Spearing tried the front seat on for size. Typical of Cubs, the leg room up front is a little short.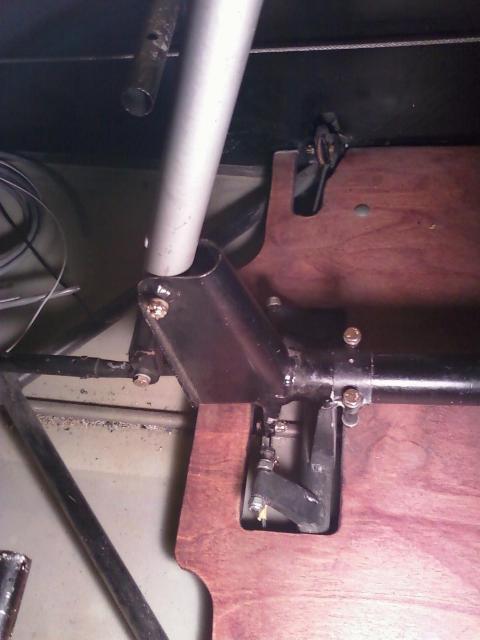 Dec 5, 2010 - It's hard to see here, but I have the aileron cables hooked up below the aft stick.



Dec 5, 2010 - I rigged the controls and safetied all the turnbuckles.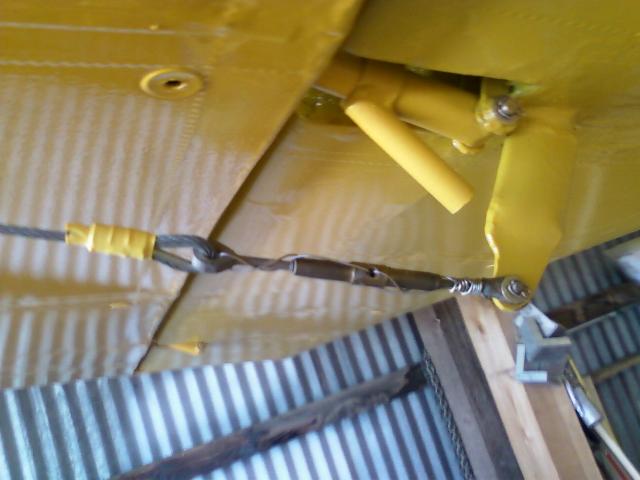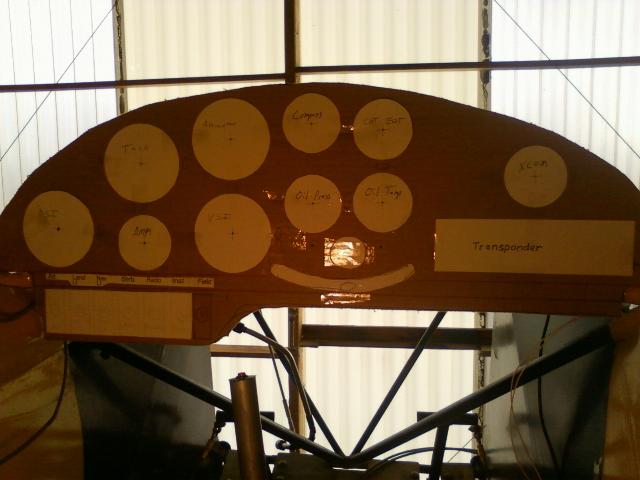 Dec 15, 2010 - Instrument panel layout is completed.



Dec 22, 2010 - It's now the real deal. It's been a long and tedious week building the instrument panel, but
is now mounted in the plane and full of instruments and radios.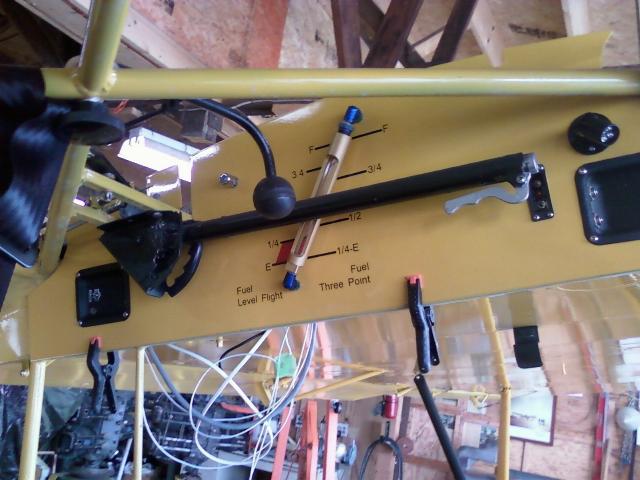 Dec 26, 2010 - Left overhead panel fully populated and clamped into place. Overhead includes headset plugs,
ELT panel, LED backlighting, LED spot light, and glass fuel sight gauge.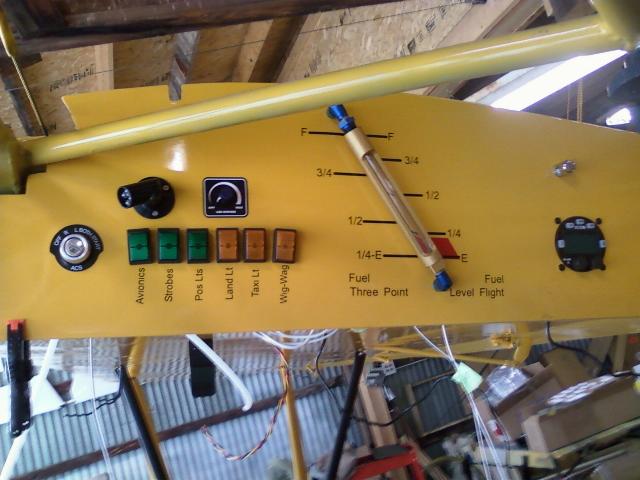 Right overhead panel completed and clamped into place. Overhead features remote XCOM comm radio
head, glass fuel sight gauge, switch panel, mag/starter switch, LED backlighting for the sight gauge, LED spot
light, and solid state LED lighting controller.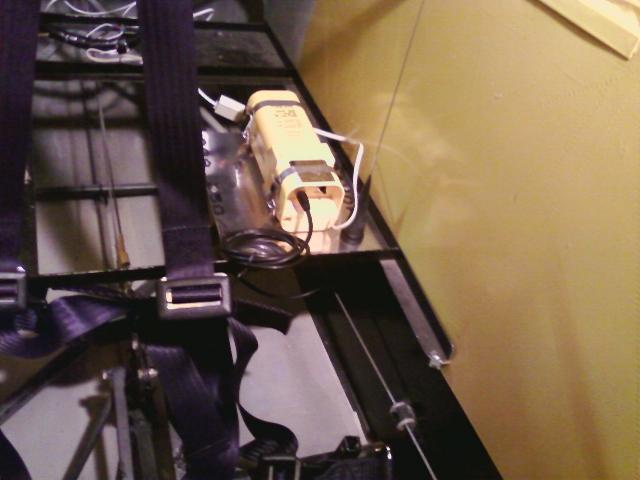 Page 1 - The Cub Project
Page 2 - Fabric
Page 3 - Firewall Forward
Page 4 - Firewall Forward (page 2)
Page 5 - O-320 Overhaul (for the Cub)
Page 6 - Final Assembly (2010)
Page 7 - Final Assembly (2011 page 2)
Page 8 - Final Assembly (2011 page 3)
Page 9 - Completed Aircraft
Page 10 - Later Updates and Modifications
Page 11 - MOGAS vs Composite Fuel Tanks
POH for Scott Grizzly Cub N143W