Jemez Mountains Forest Fire between Santa Clara Peak and Pedernal Peak
a.k.a. The Southfork Fire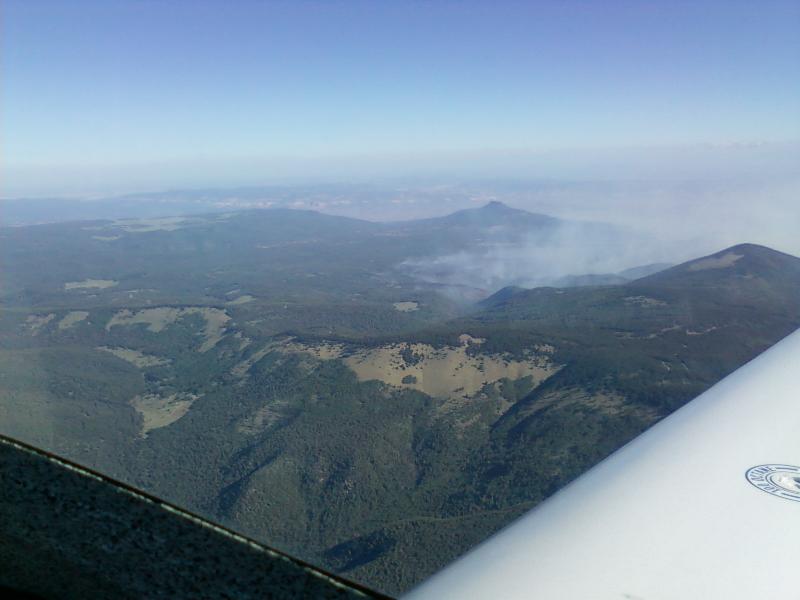 6/13/2010 - With the fires burning up in the Jemez mountains, the TFR (Temporary Flight Restrictions) reached up as high as 14,000
feet MSL to allocate the air space for fire fighting equipment. These pictures were taken from 15,000 feet so as to stay above the TFRs
and out of the way of the fire bombers. This fire is burning north of Santa Clara Peak and south of Mt Pedernal and covers 5000 acres.
Pedernal is that flat top peak in the top center of this picture. These photos were all taken from the south and west of the fire.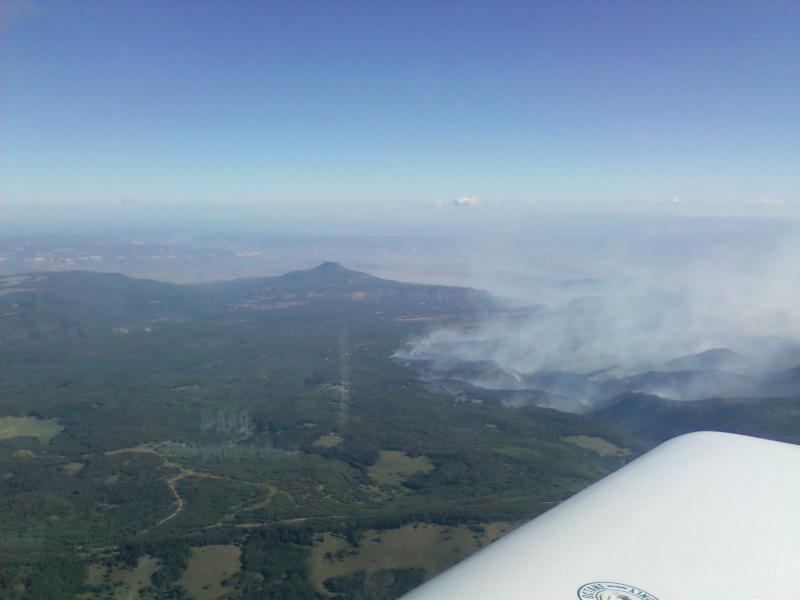 To the right of Pedernal and just above the smoke you can see Abiquiu Lake. It looks small from here but is actually roughly 11,000
acres in size. I haven't heard what caused this fire, but I would speculate that it was most likely lightning caused.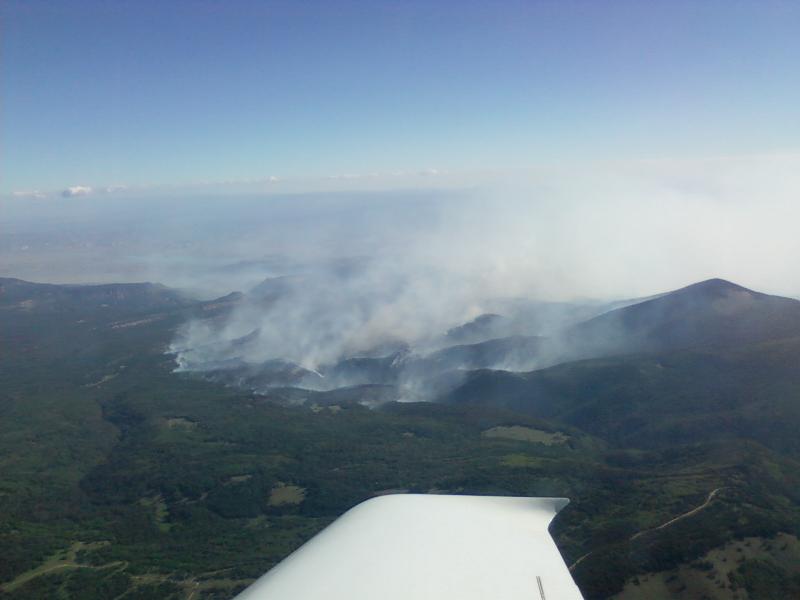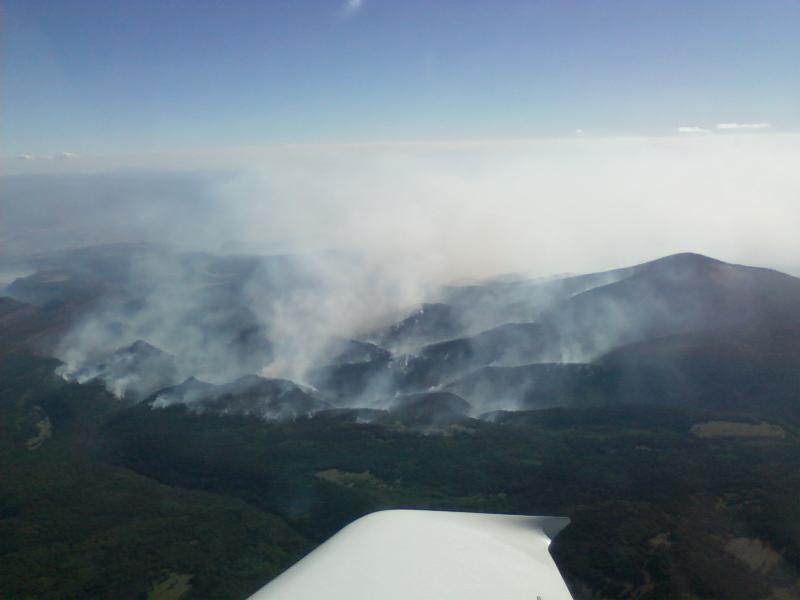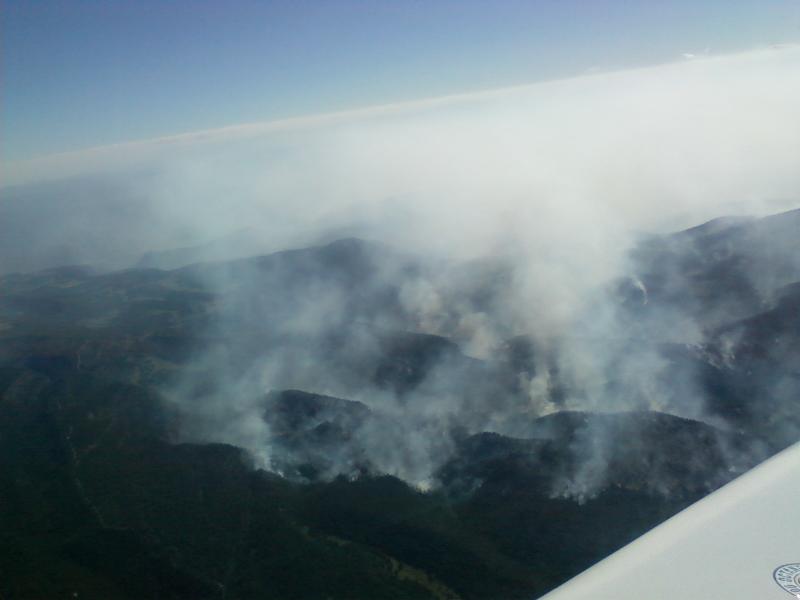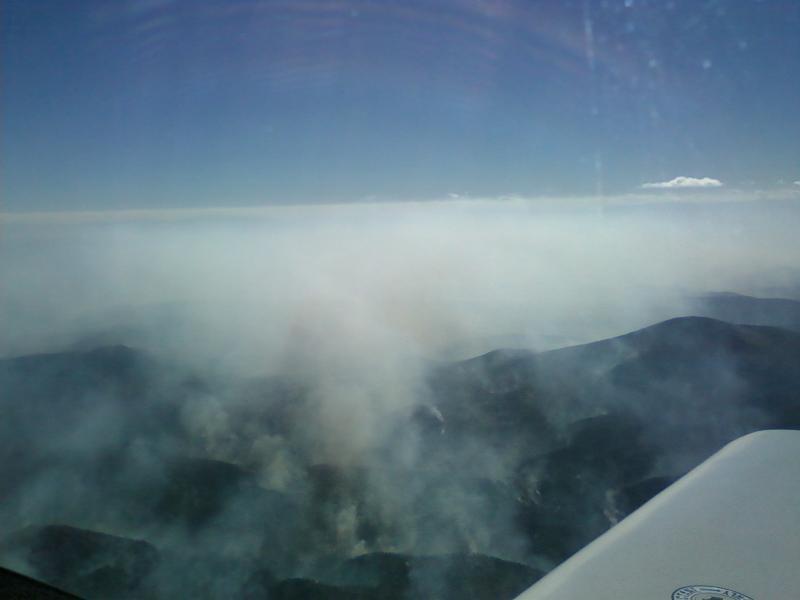 This is looking off to the east towards Espanola from 15,000 feet over top of the Jemez mountains. Somewhere under all that smoke
is Los Alamos. I'll fly around to the south of most of the smoke to descend in to land.

Eventually, this fire grew to over 17,000 acres in size and smoked up the area pretty well for about 3 weeks. By comparison to many forest fires in teh west, this was pretty small. But when it's in your back yard, it looks huge.