CopperState 2012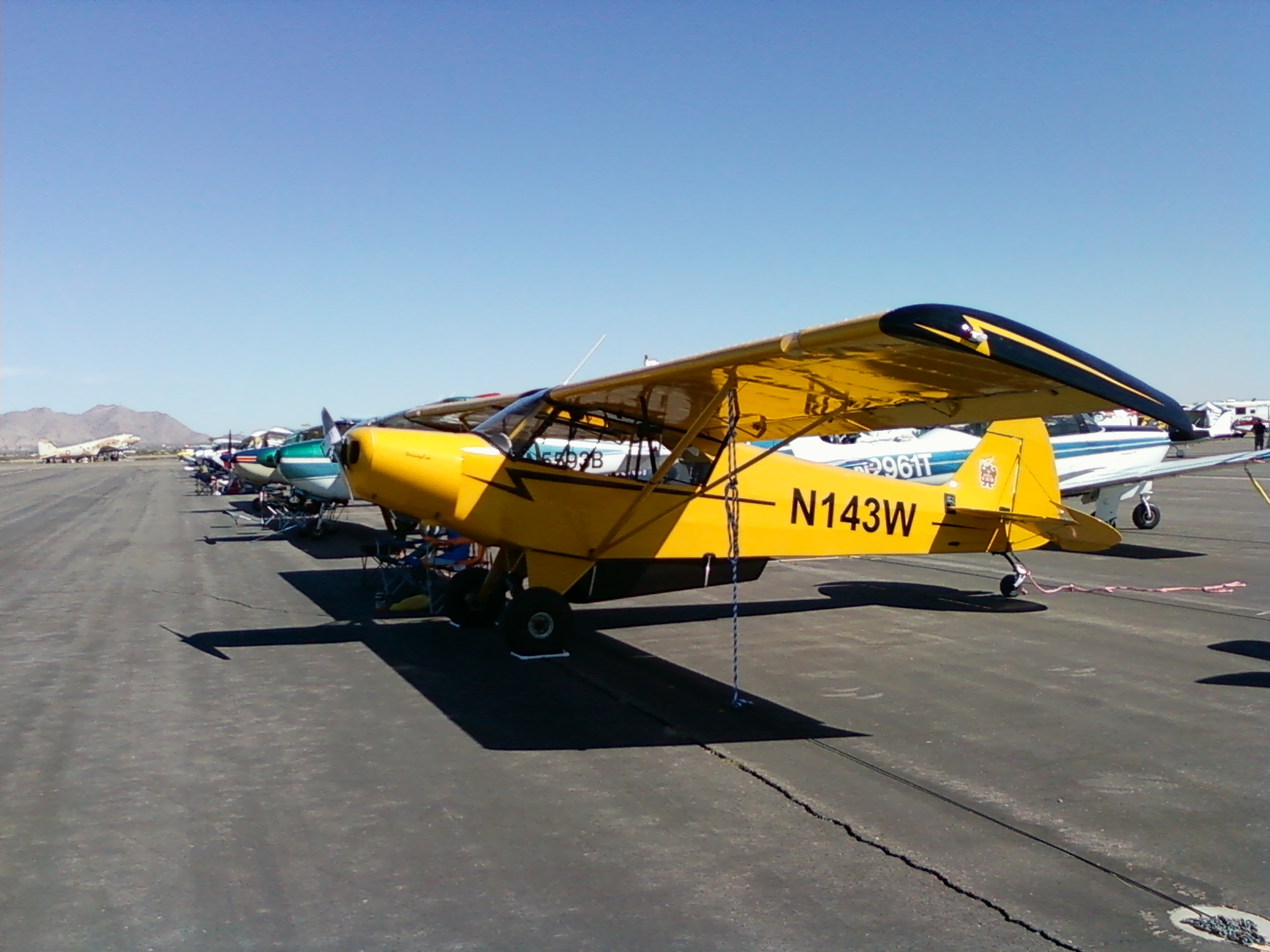 My SuperCub at the show. Lloyd's 182 and Randy's 172 Cessnas behind it.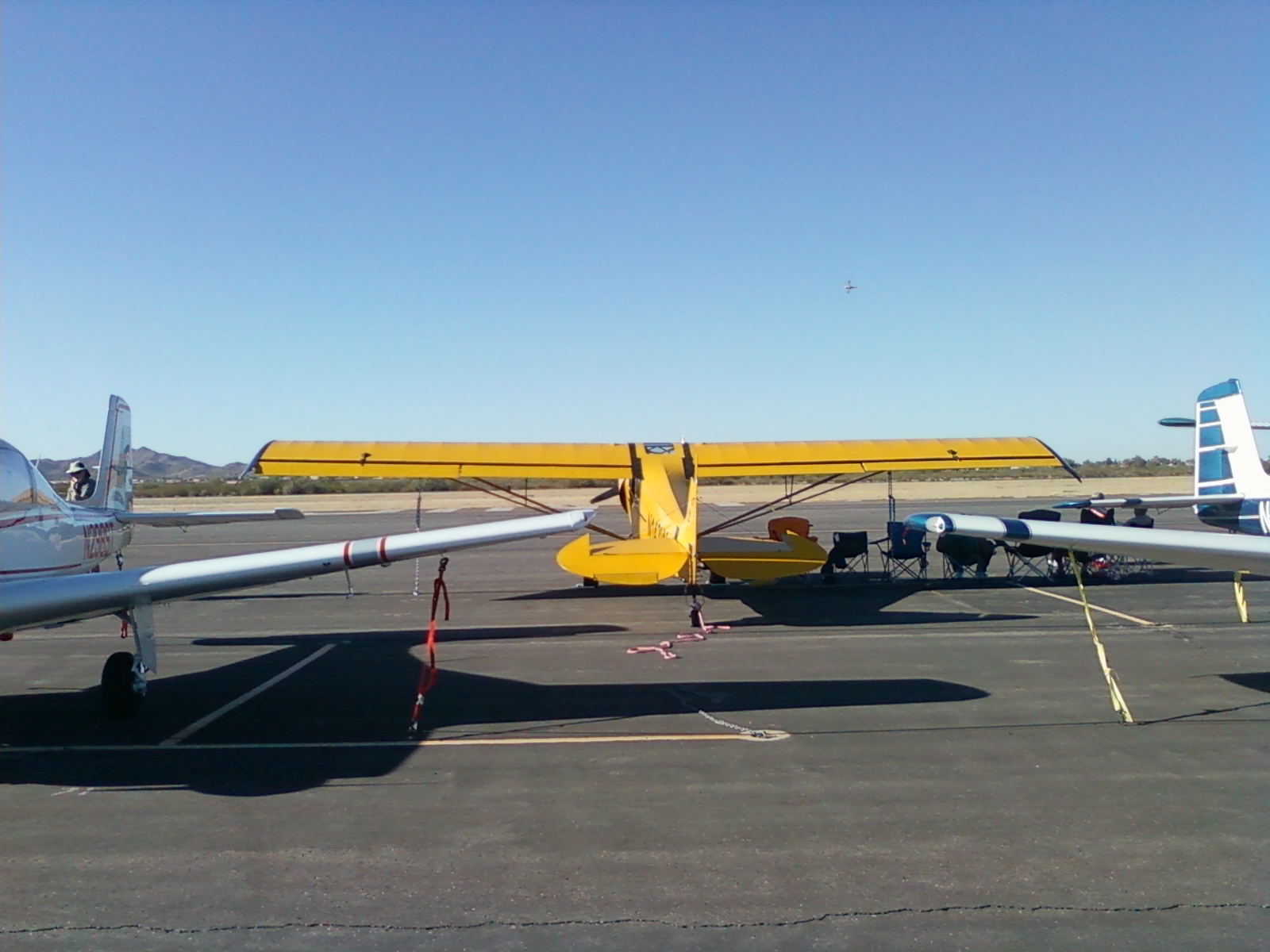 DC-3 on a fly by. With the delay on my camera, I just about missed him.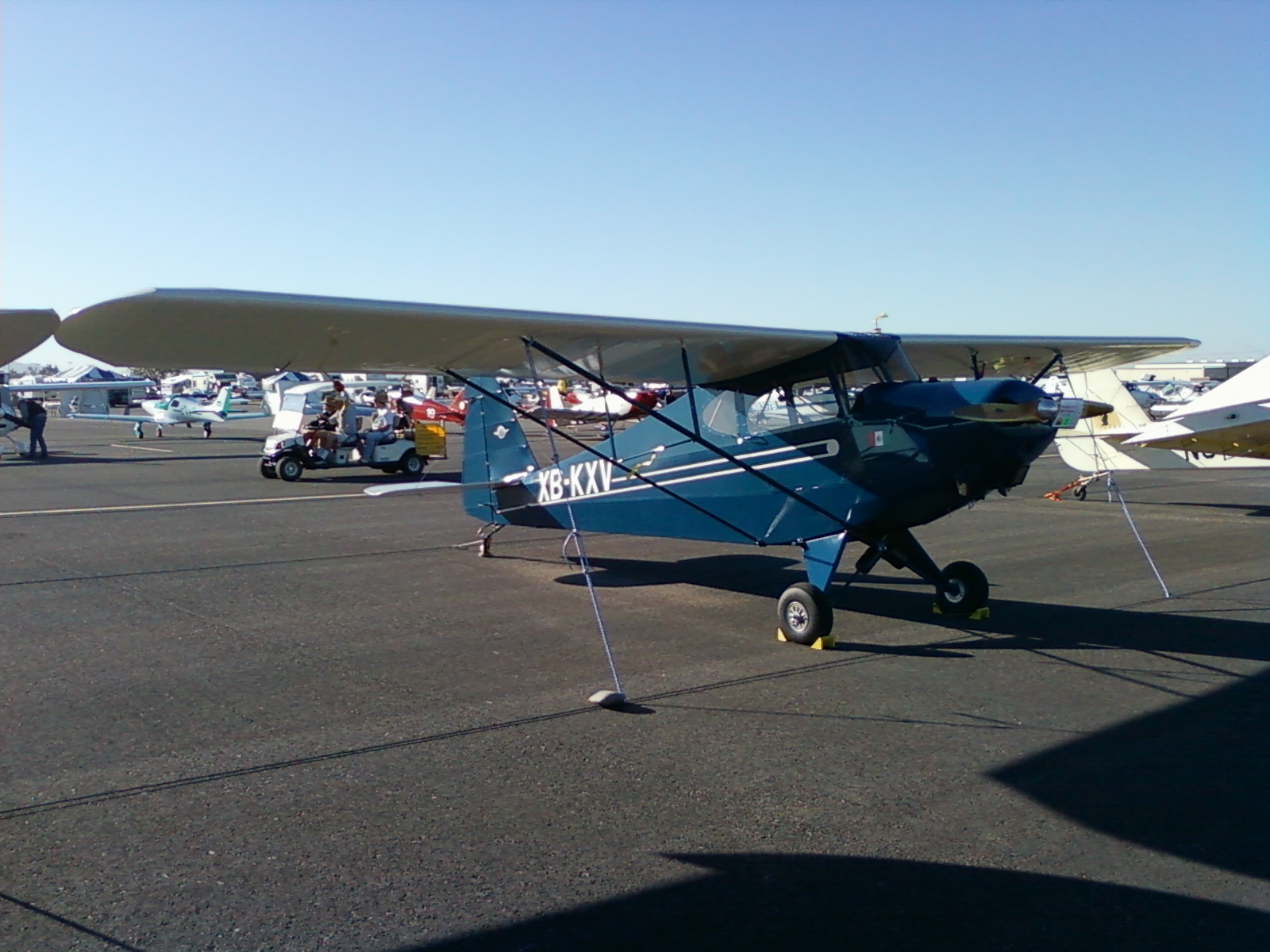 This Porterfield flew up from the Mexican Baja. The owner had decades of intermittent work and 5 moves during the restoration.



Aeronca Chief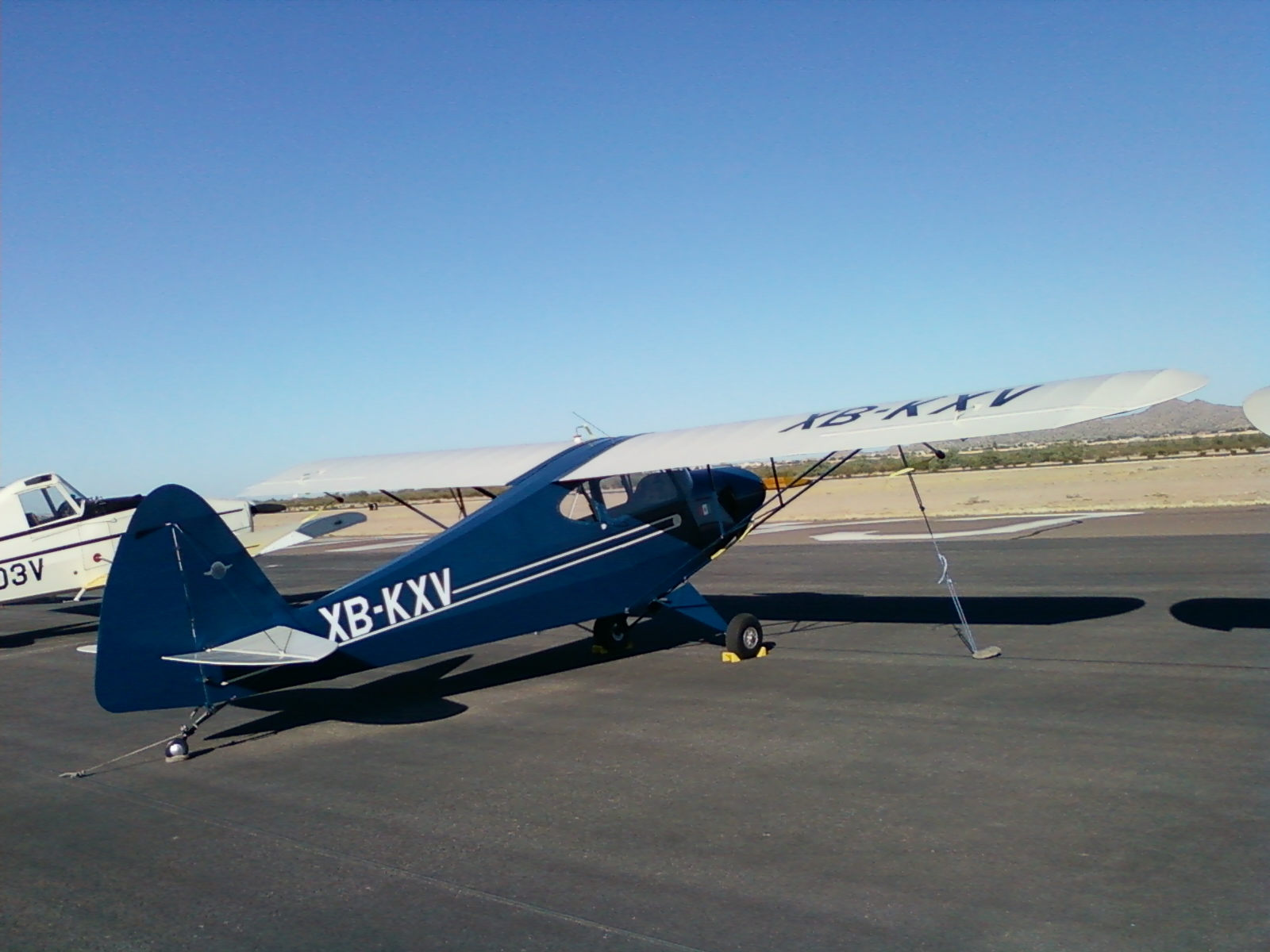 More Porterfield Photos.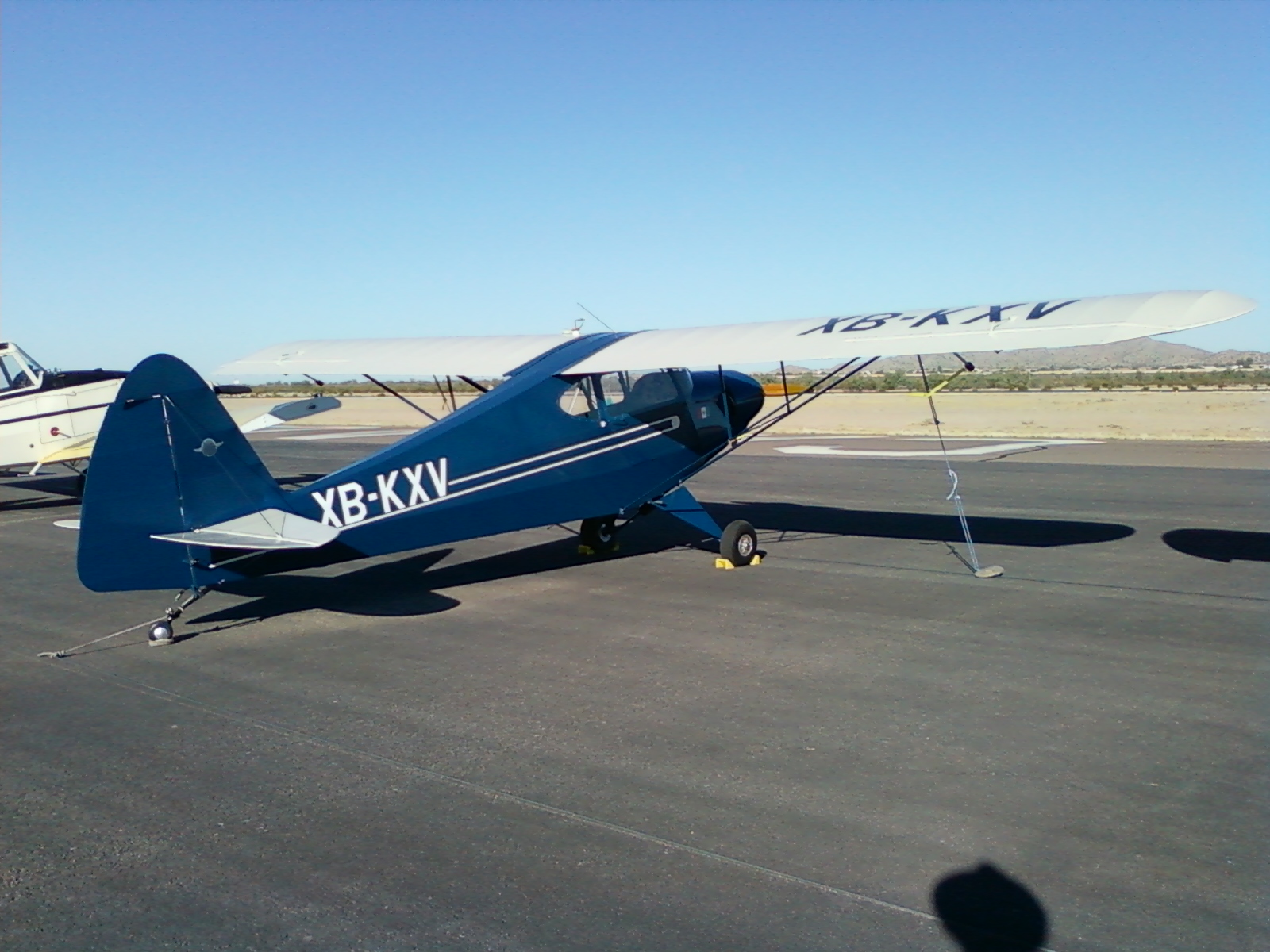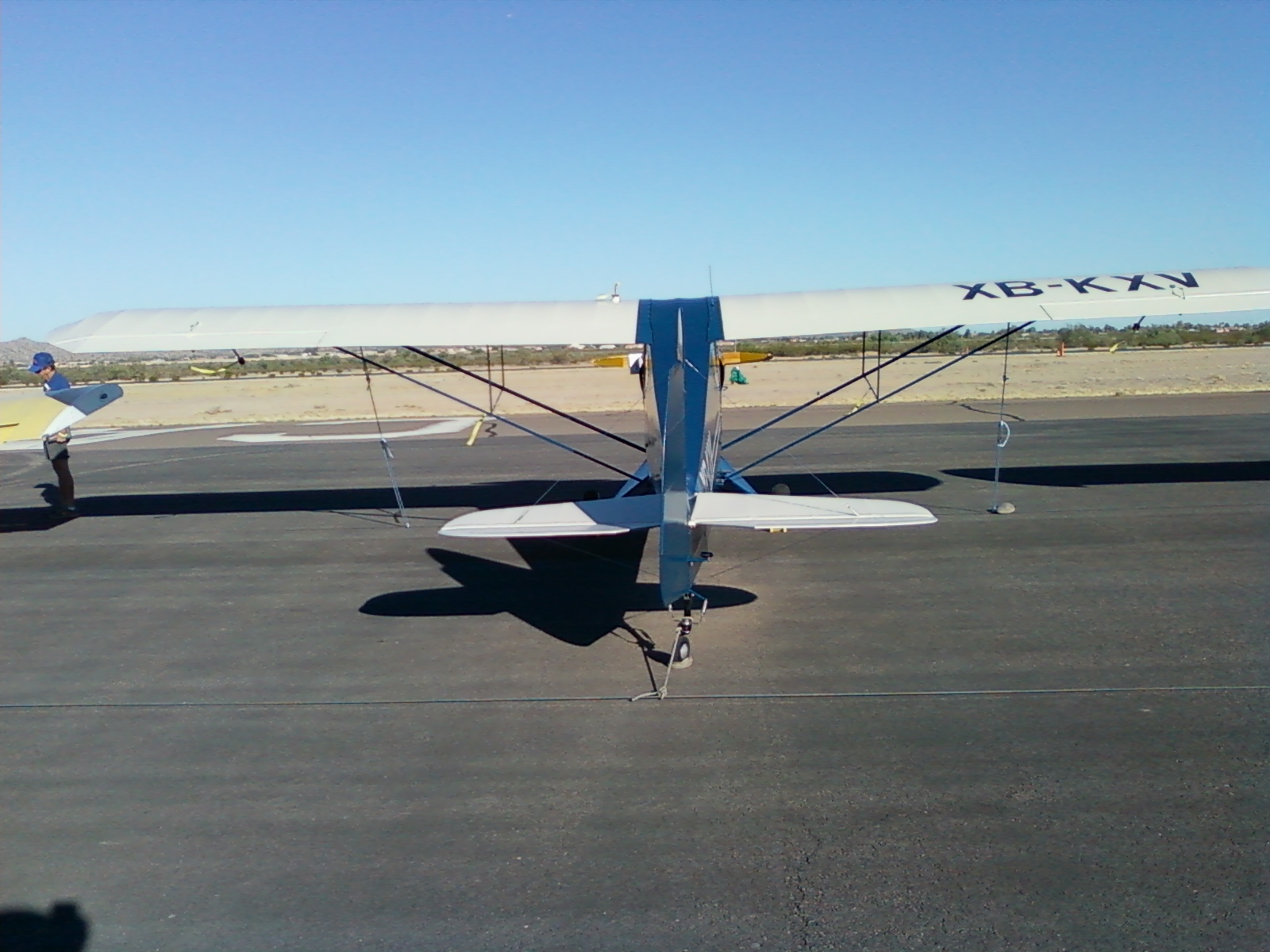 The Porterfield is so narrow it makes my Cub seem really roomy.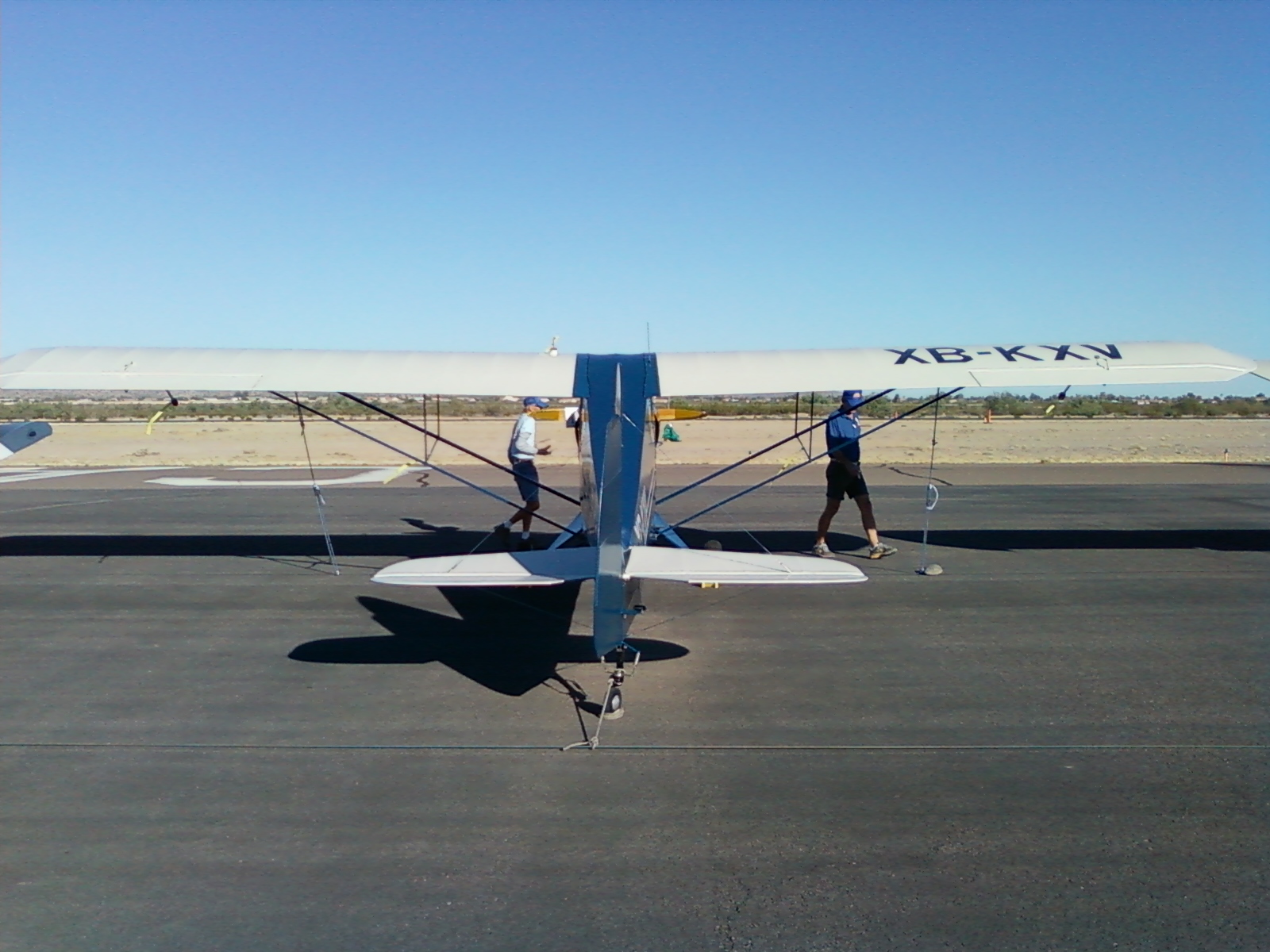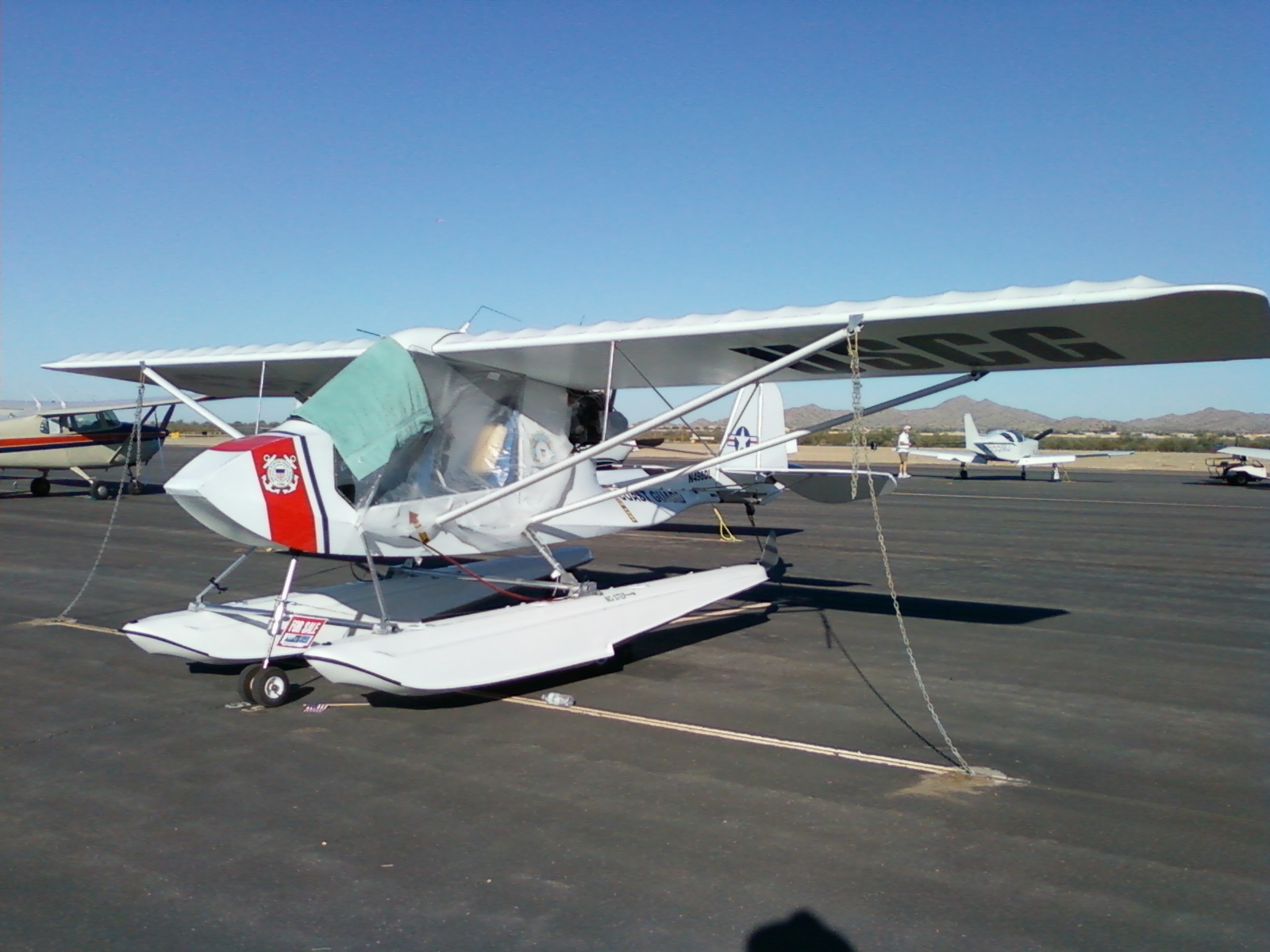 Challenger on floats.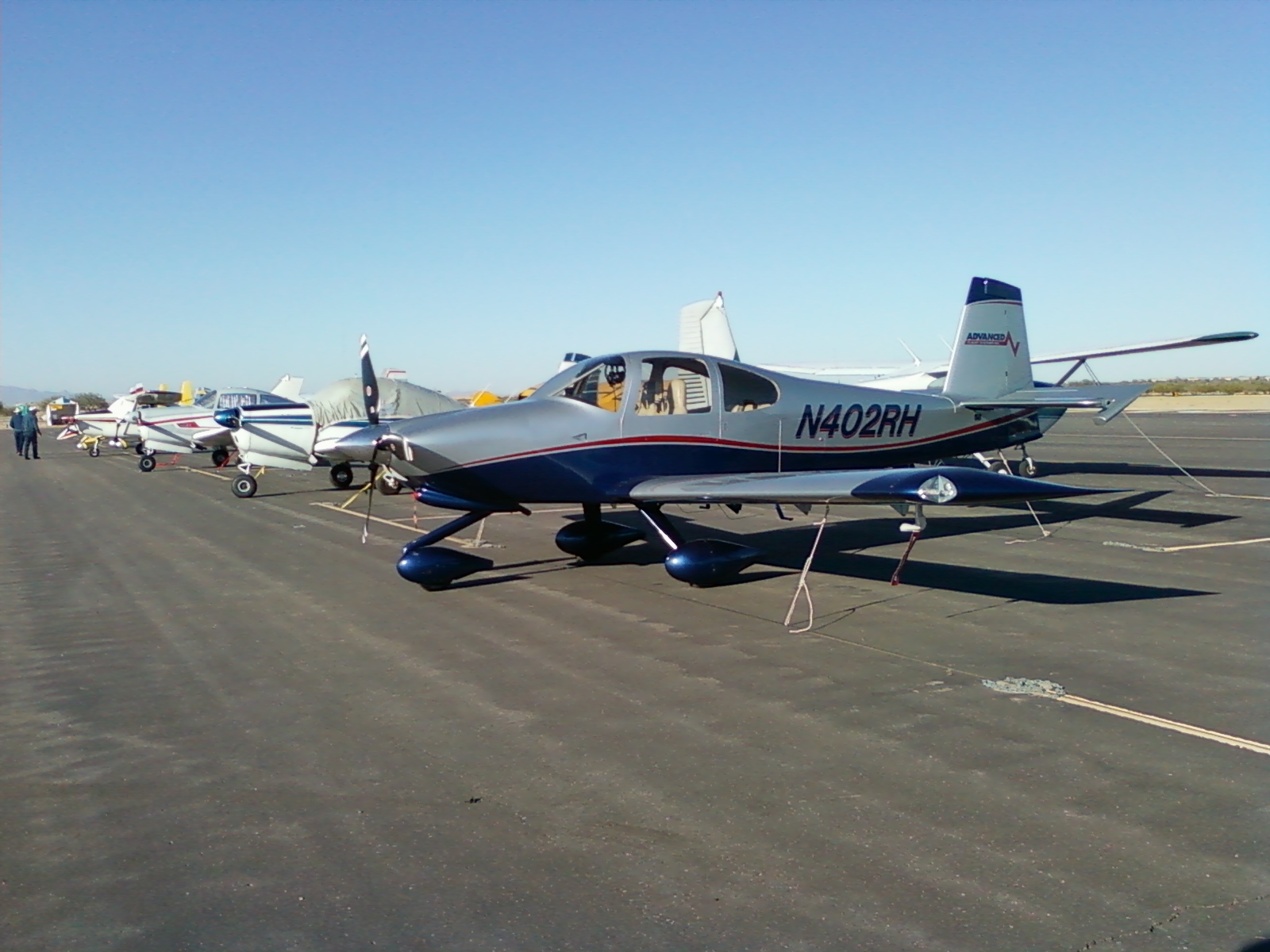 RV-10.



Cub Crafters Carbon Cub.



Zenith 750.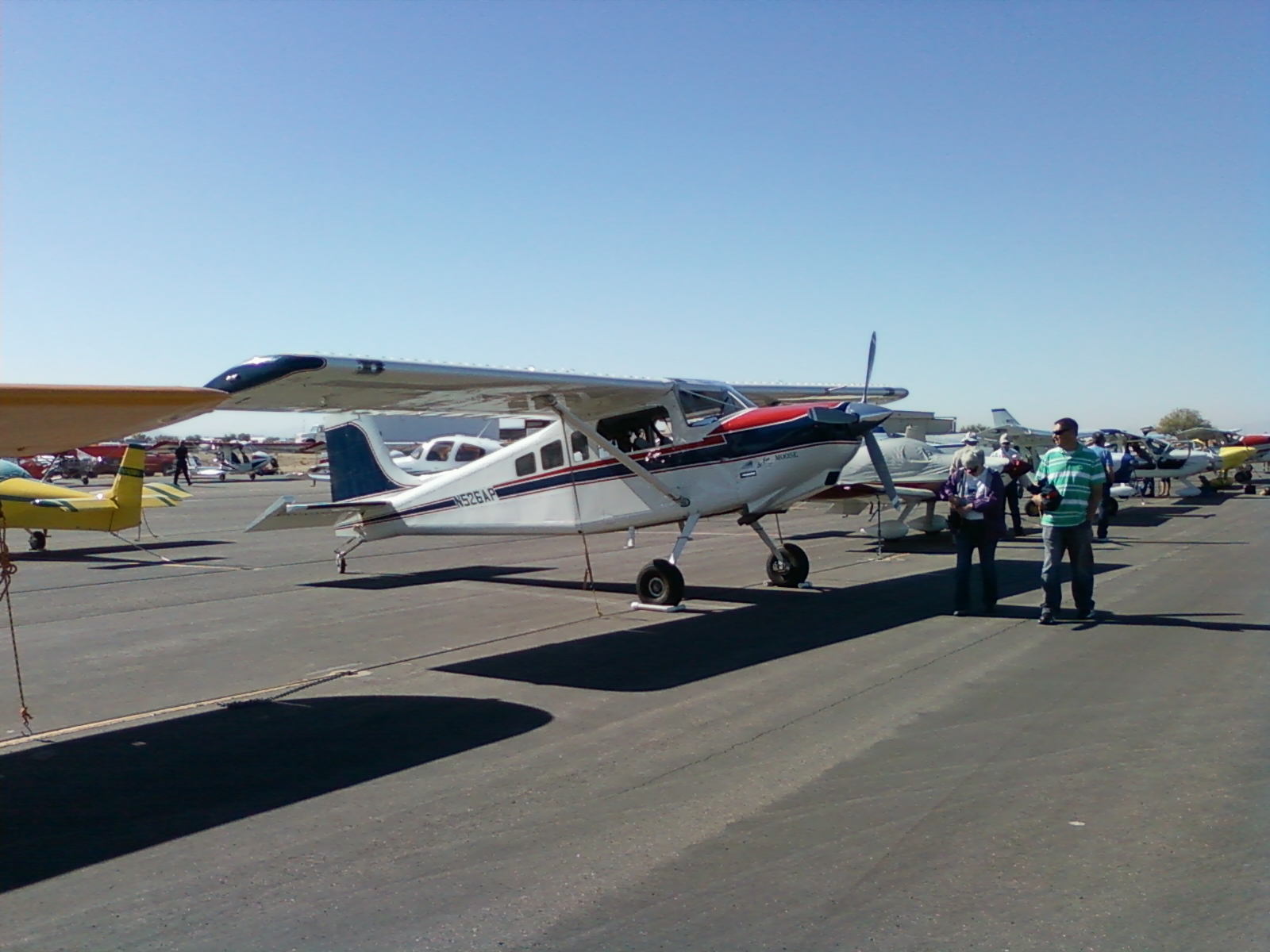 Murphy.



Thomas after riding in the showcase in the Zenith CH-750. Thomas should have his own CH-750 done in time to fly to Copperstate next year.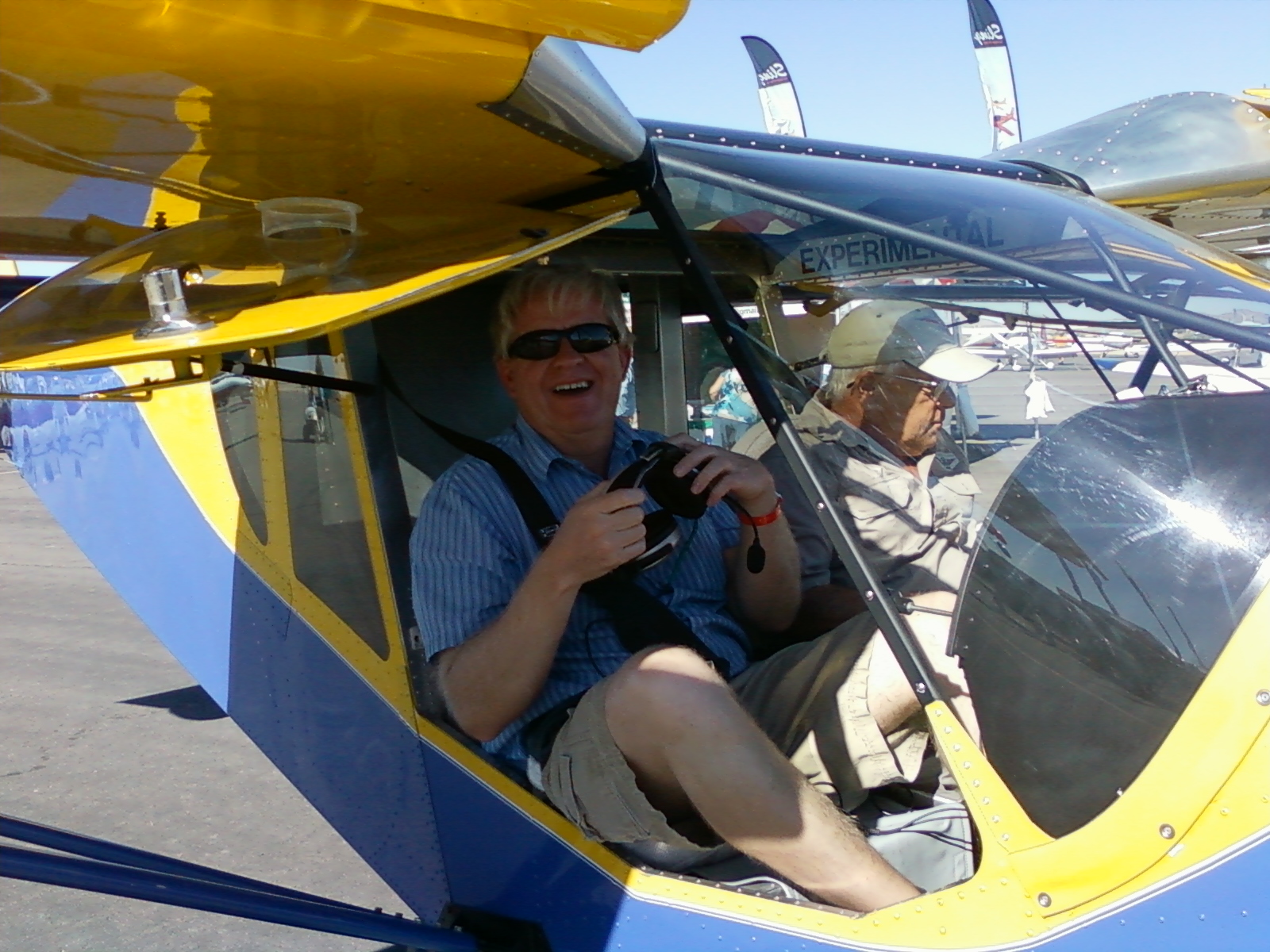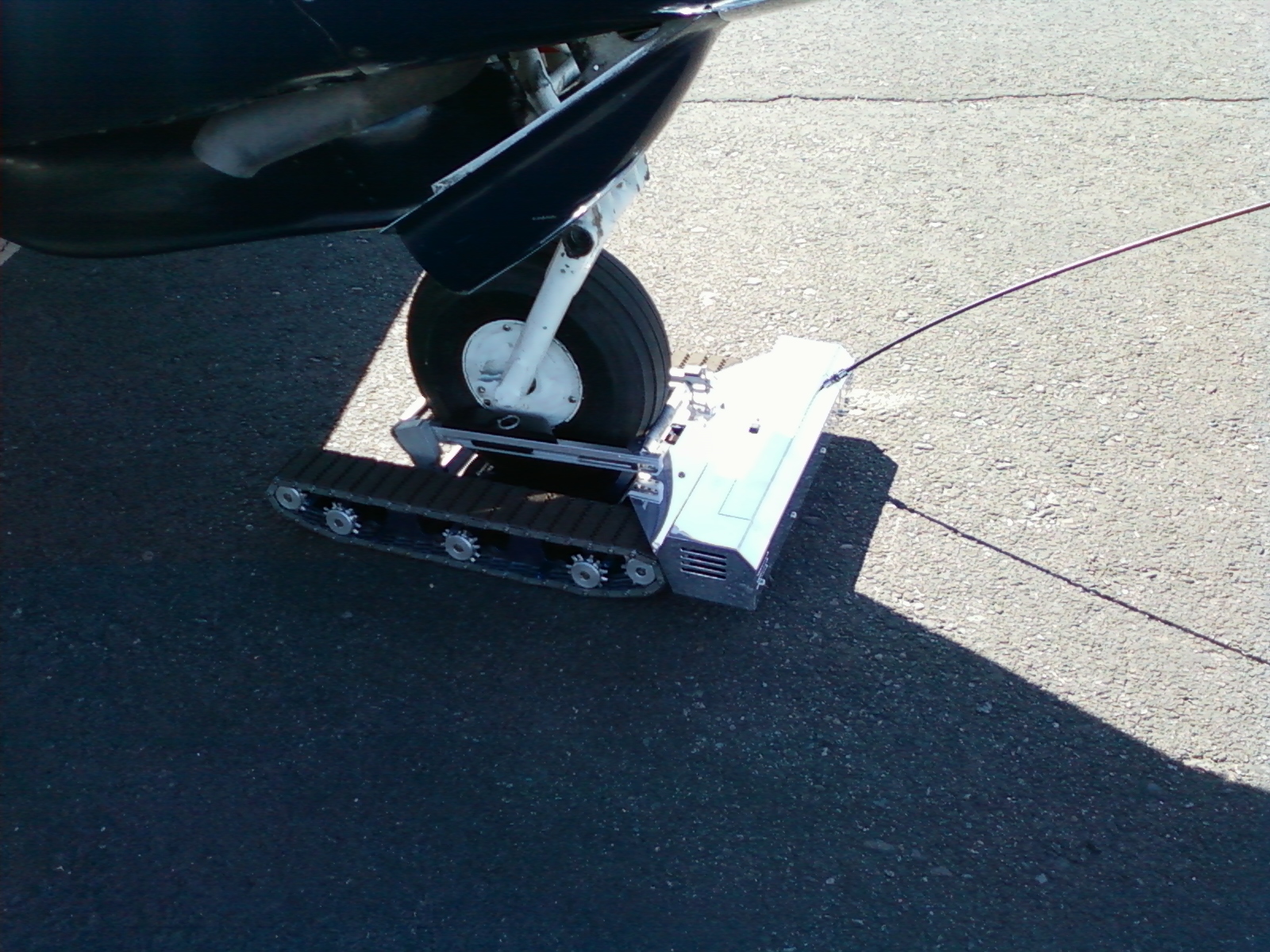 A remote control nosewheel tug. Only a few thousand $$.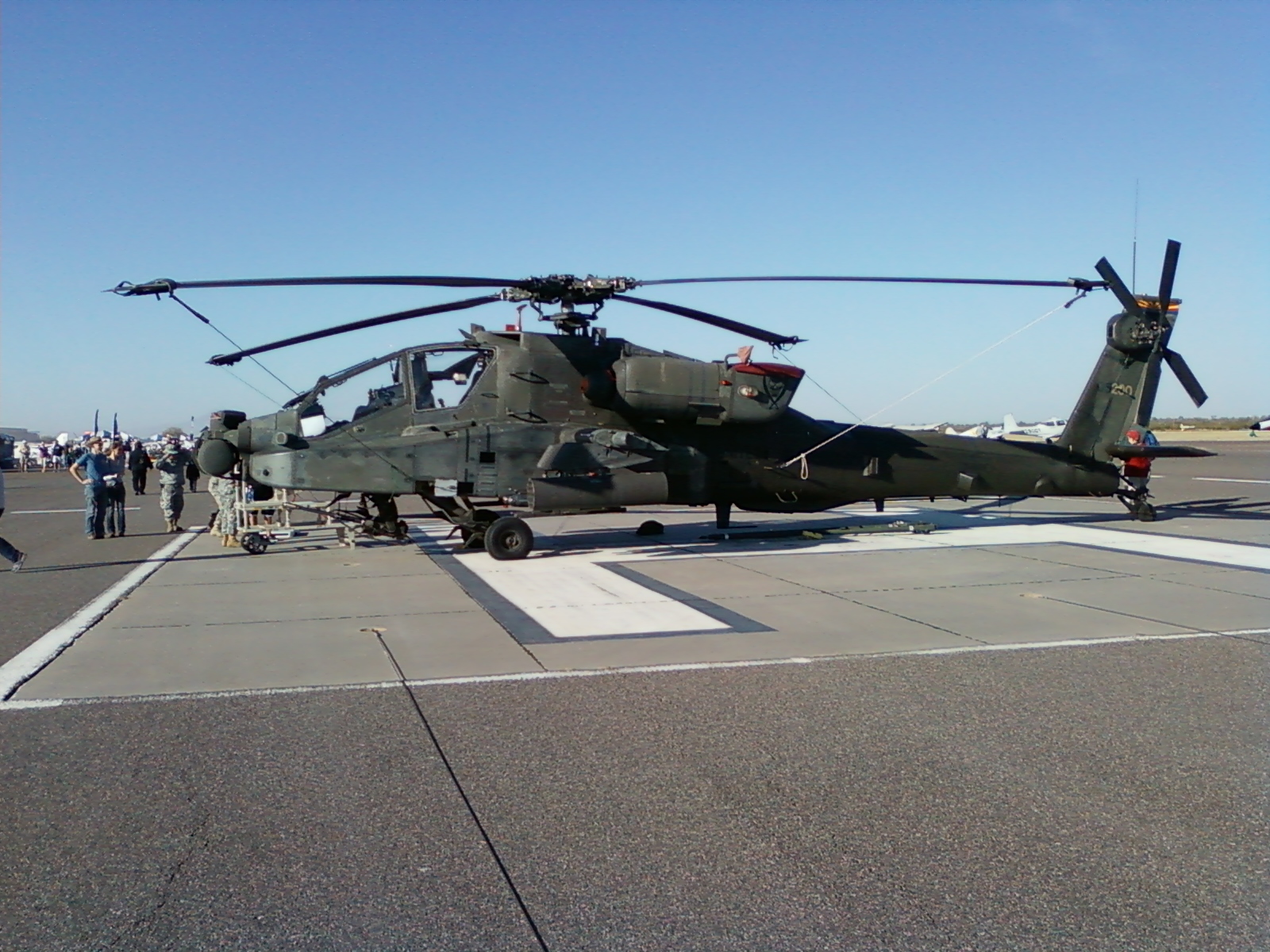 Apache Longbow Helicopter. The pilot demonstrated the Army's typical lack of respect for general aviation by flying down the flight line blowing away chairs and having the planes beating against their tiedowns. A number of pilots were ready to have a word
with him once he finally shut down. The Copperstate organizers weren't too happy with the pilot's lack of ability to follow simple instructions to" fly down the centerline of the runway".



GP-4.



1929 New Standard Biplane was hopping rides throughout the fly-in.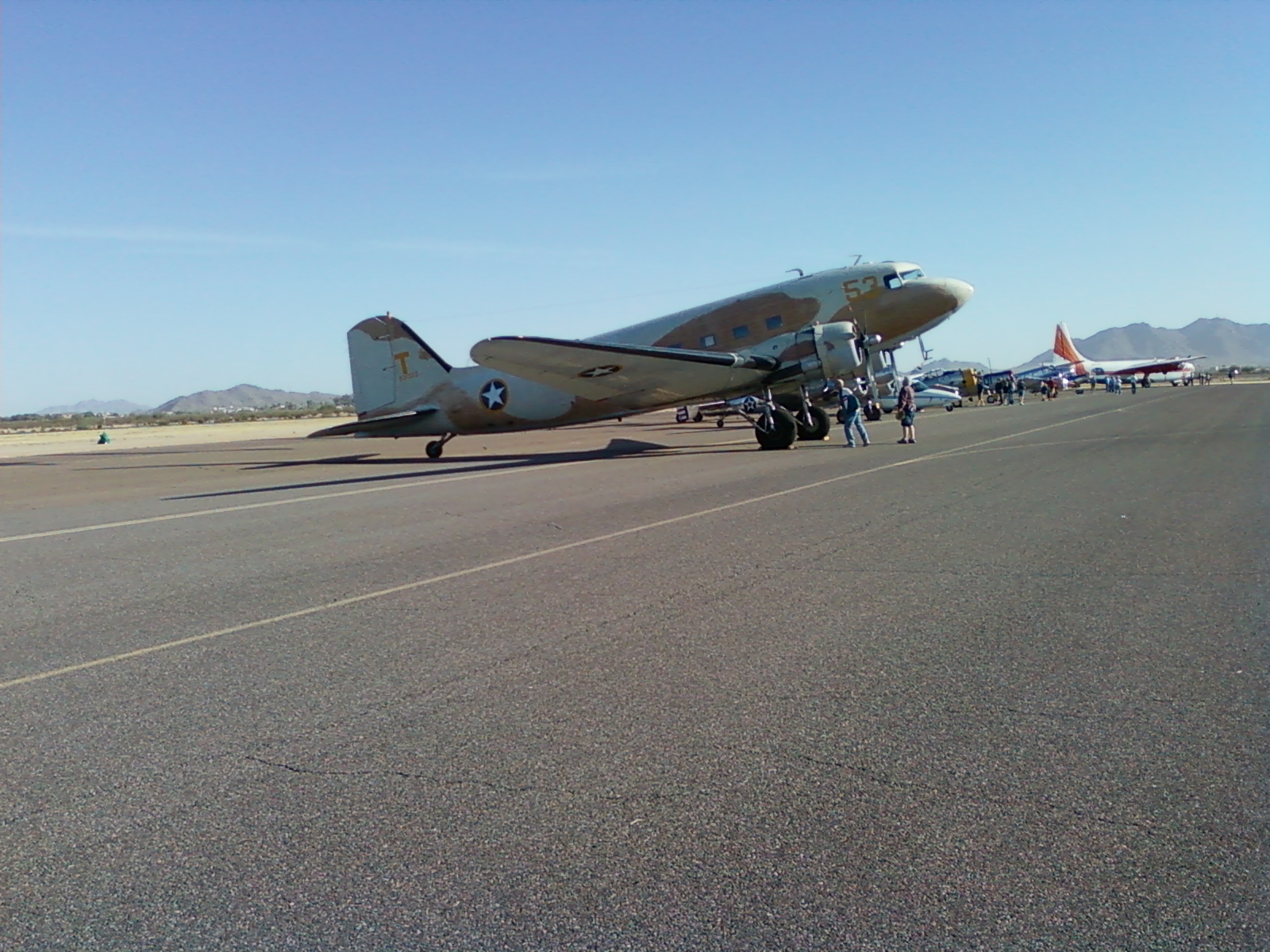 DC-3



Chinese Yak Passenger plane.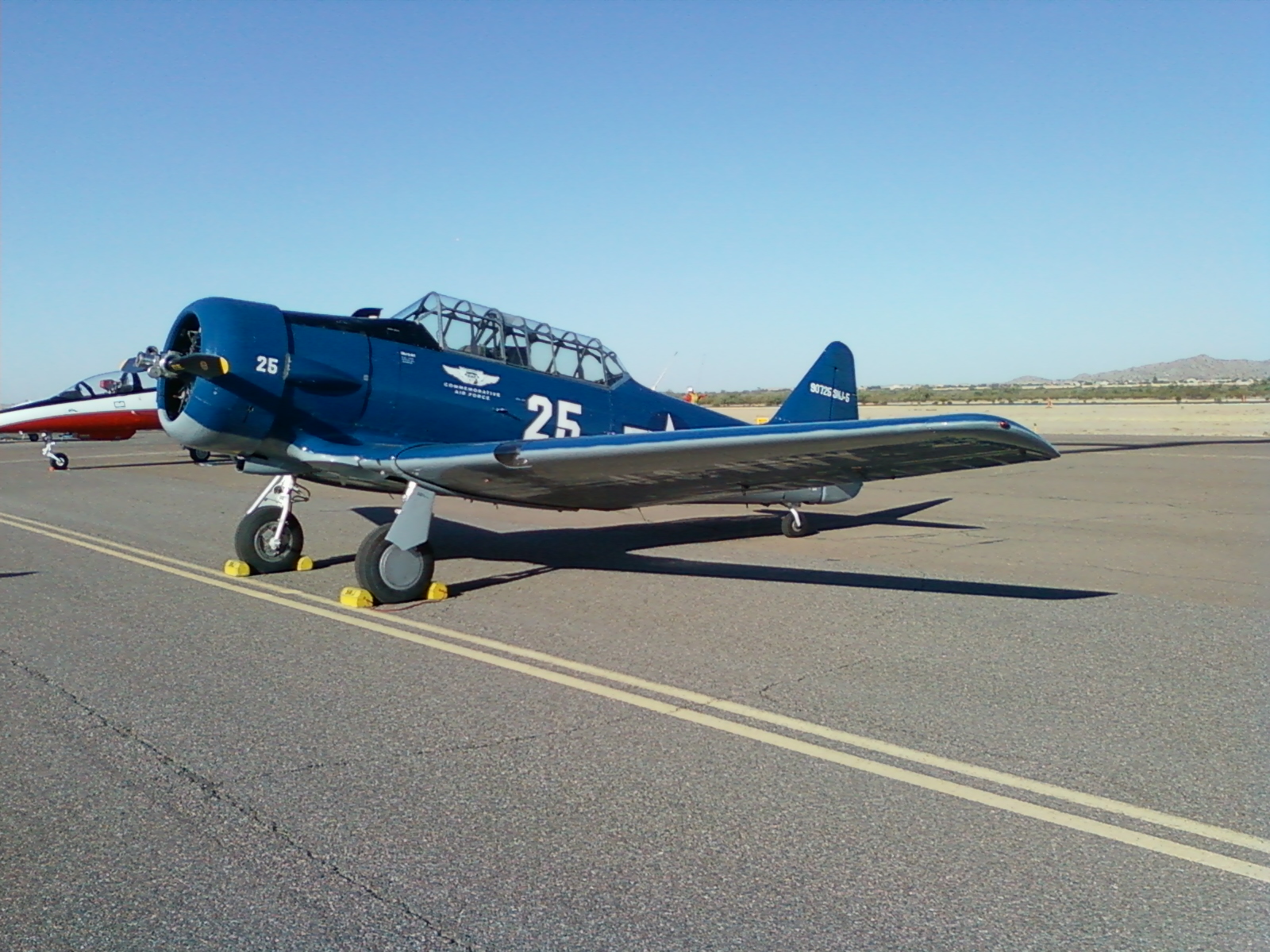 T-6 Texan.



The Porterfield Again.



Bearcat Taxiing by.



PBY-4. This was the Navy version of the B-24 used for submarine hunting.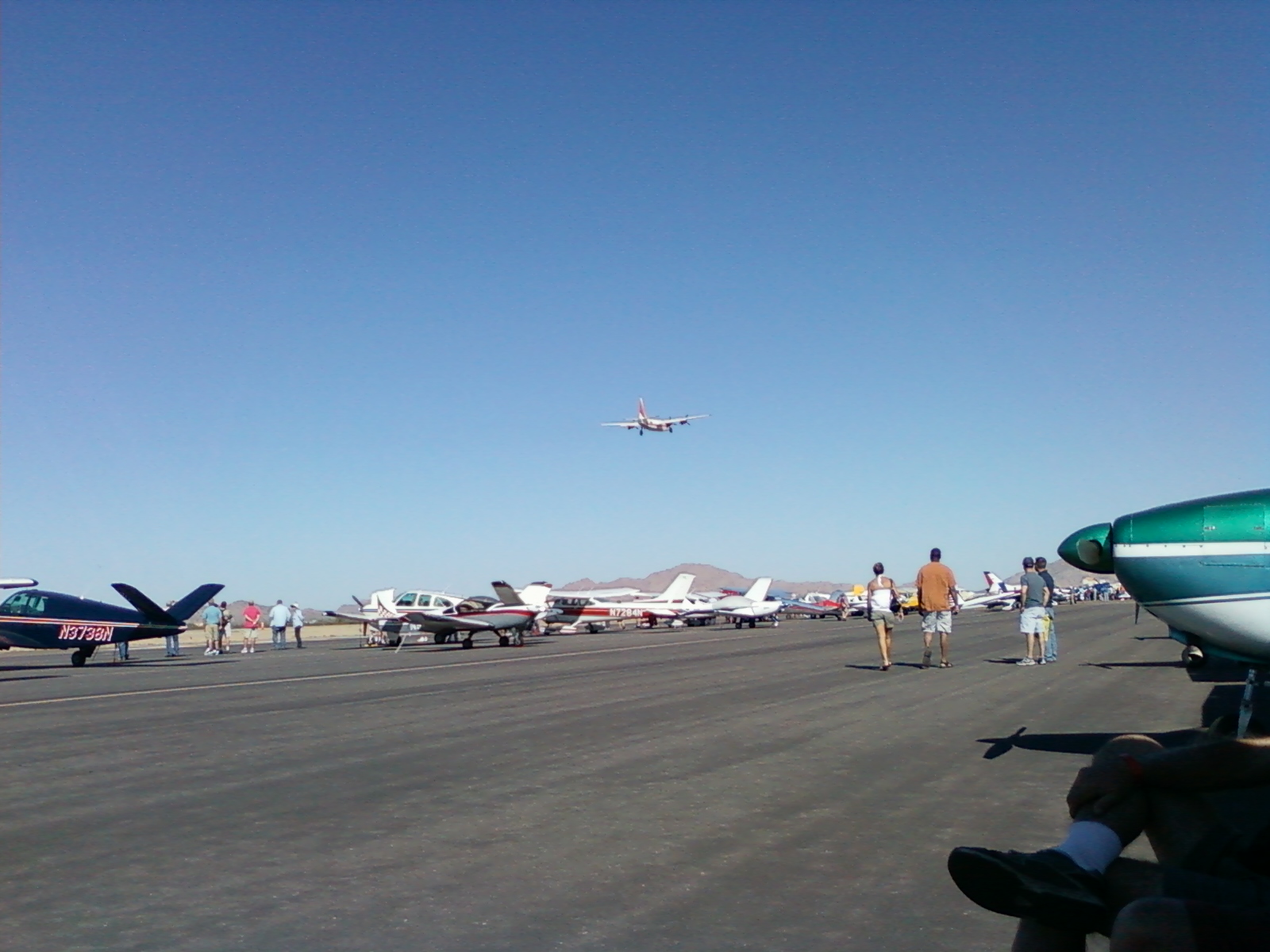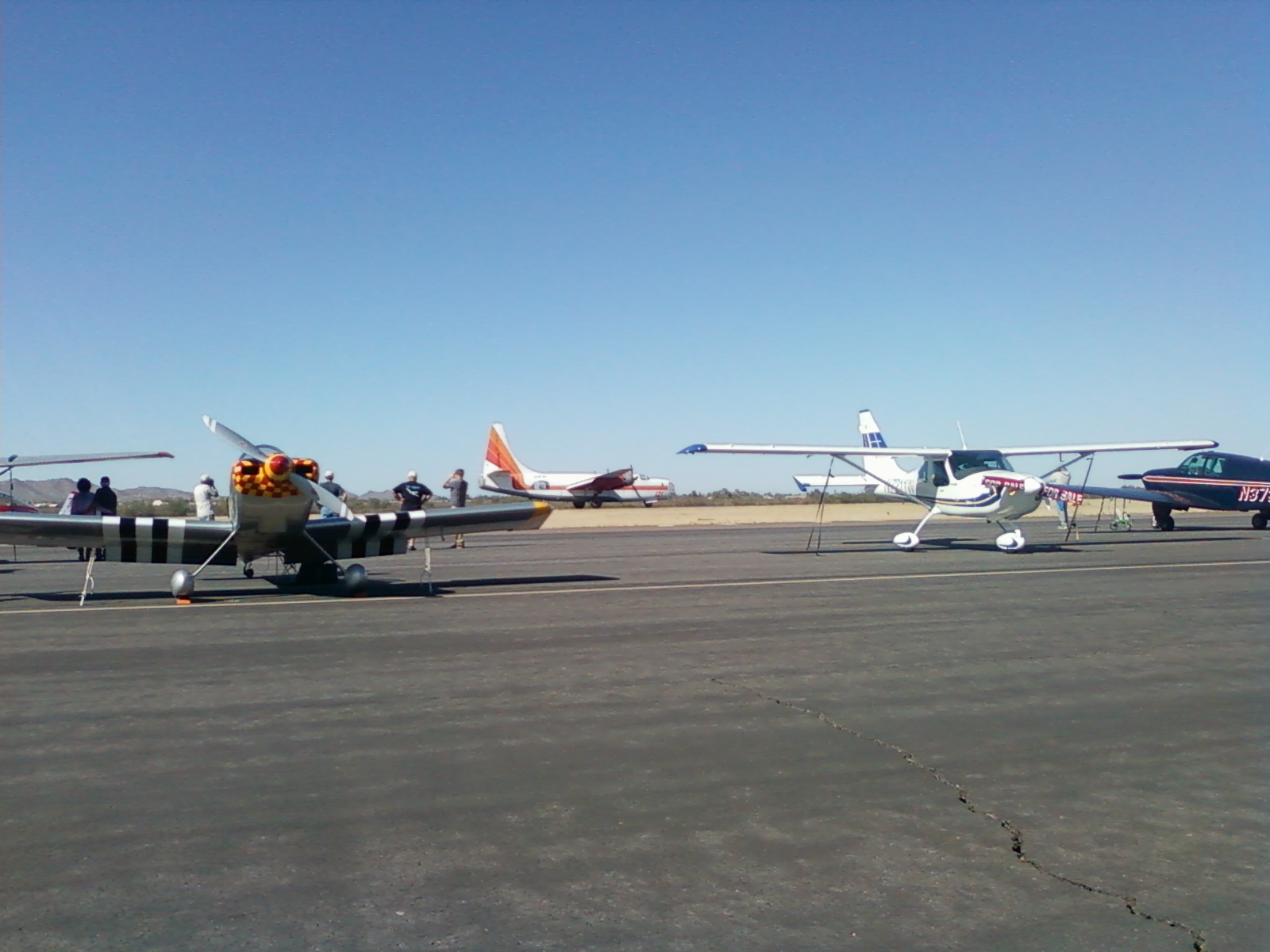 Another DC-3. There were actually 3 DC-3s that either landed or did a fly by during the weekend.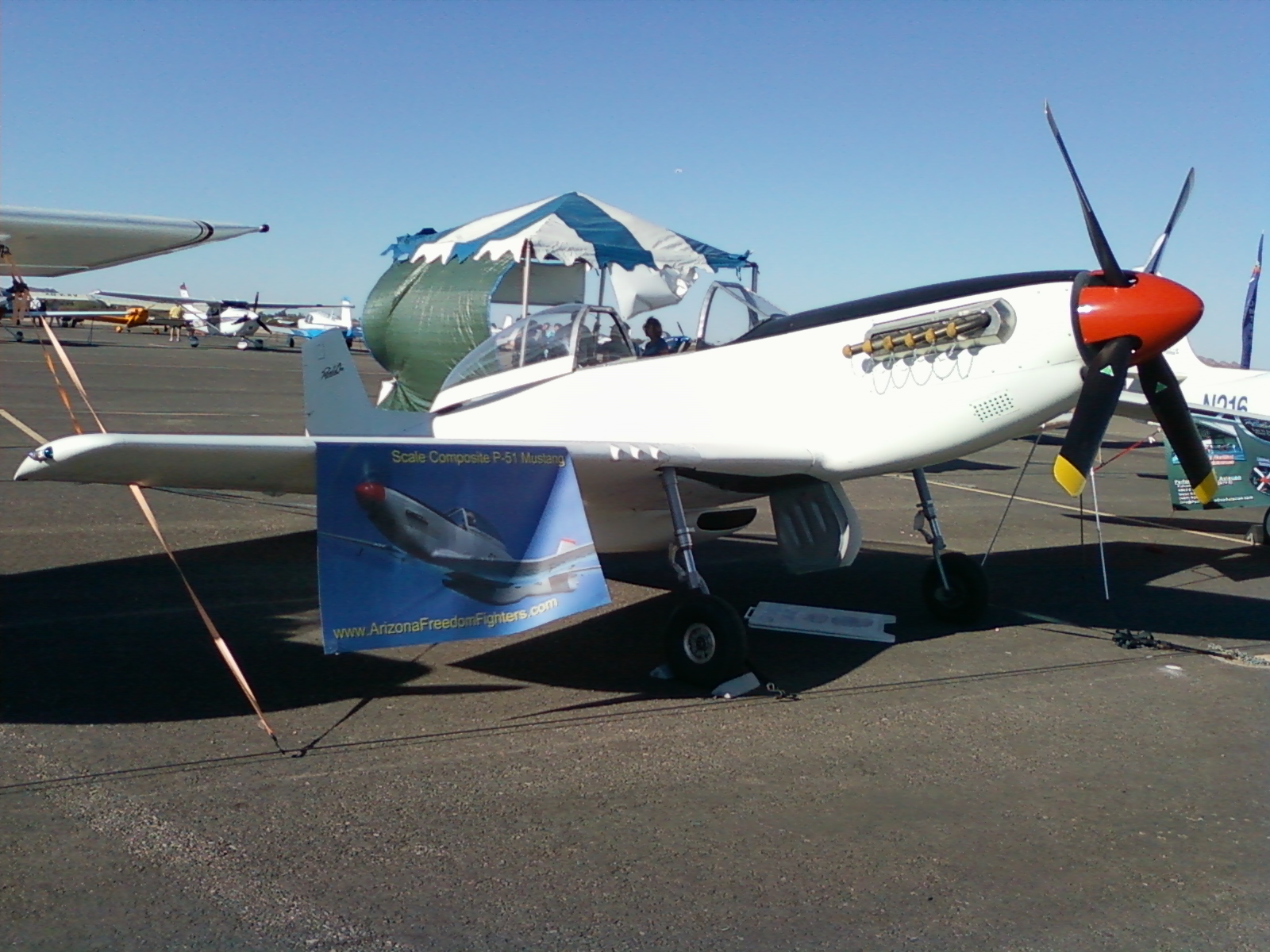 3/4 scale P-51 by Performance One Composites. My buddy Lee works there.



Lancair Evolution by Performance One Composites.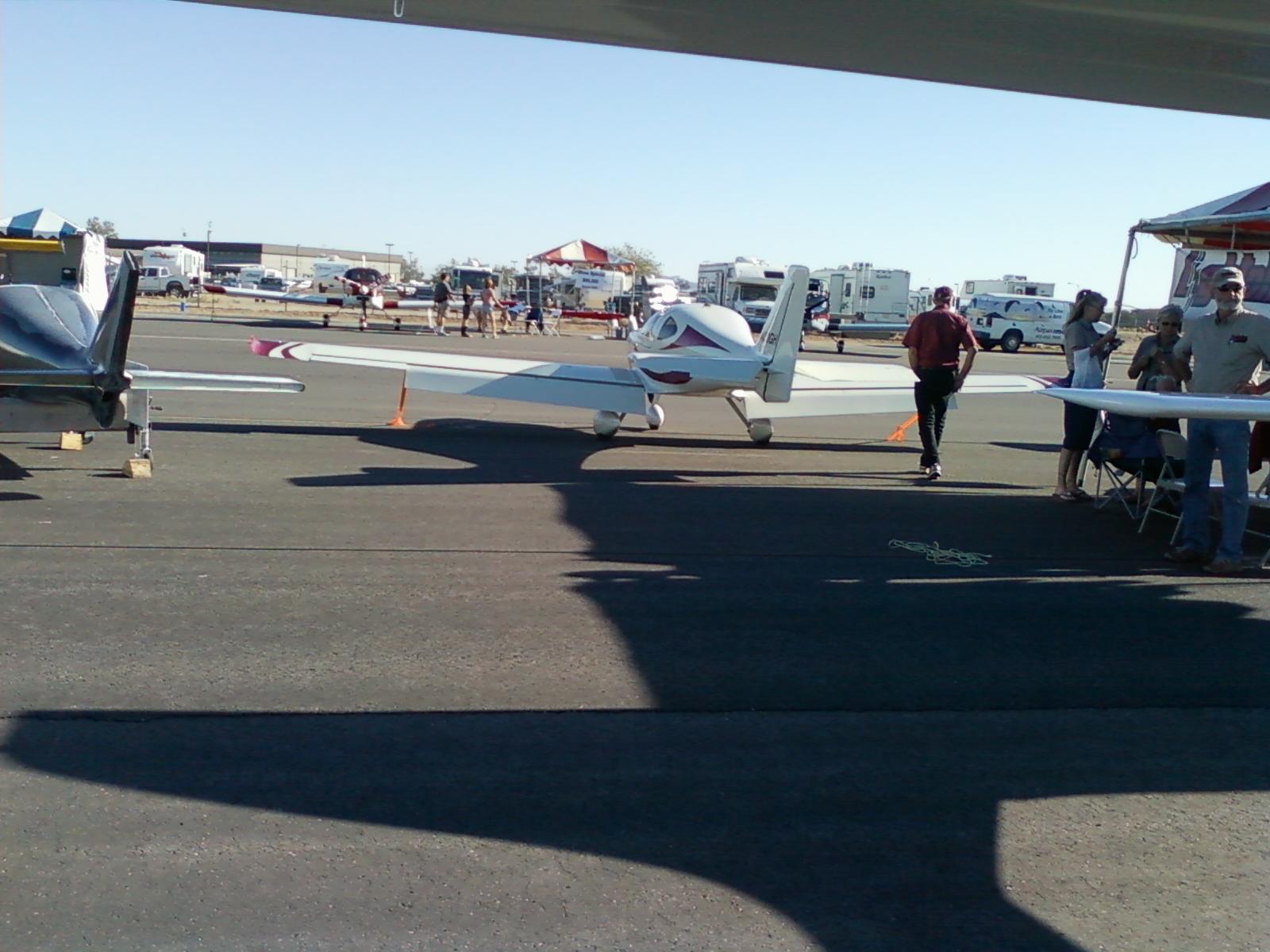 Lightning. My buddy Jack was seriously injured in a crash in one of these recently. I wanted to look it over really closely.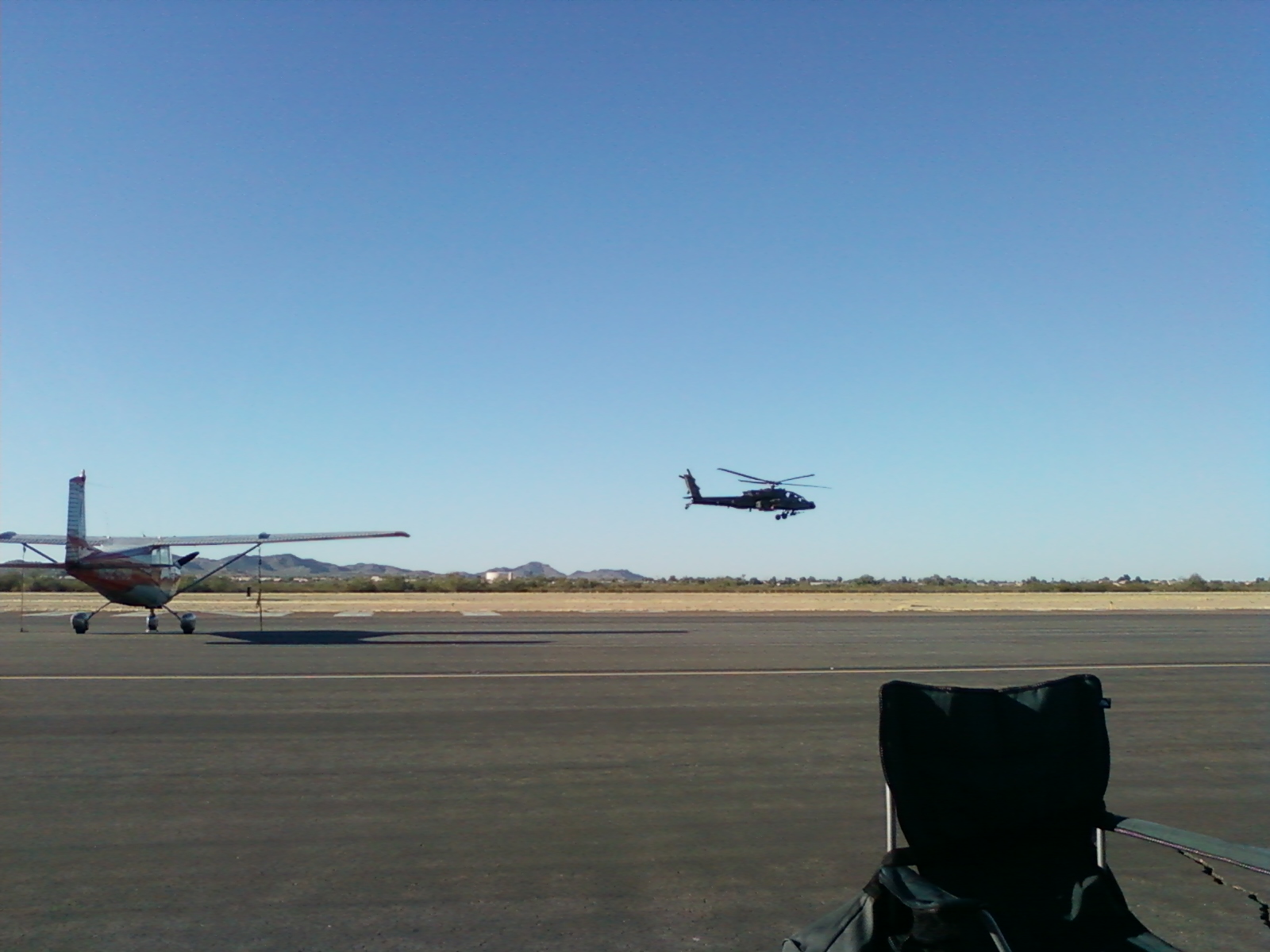 The Longbow leaving. This time he stayed out over the runway!



The New Standard Biplane hops another ride.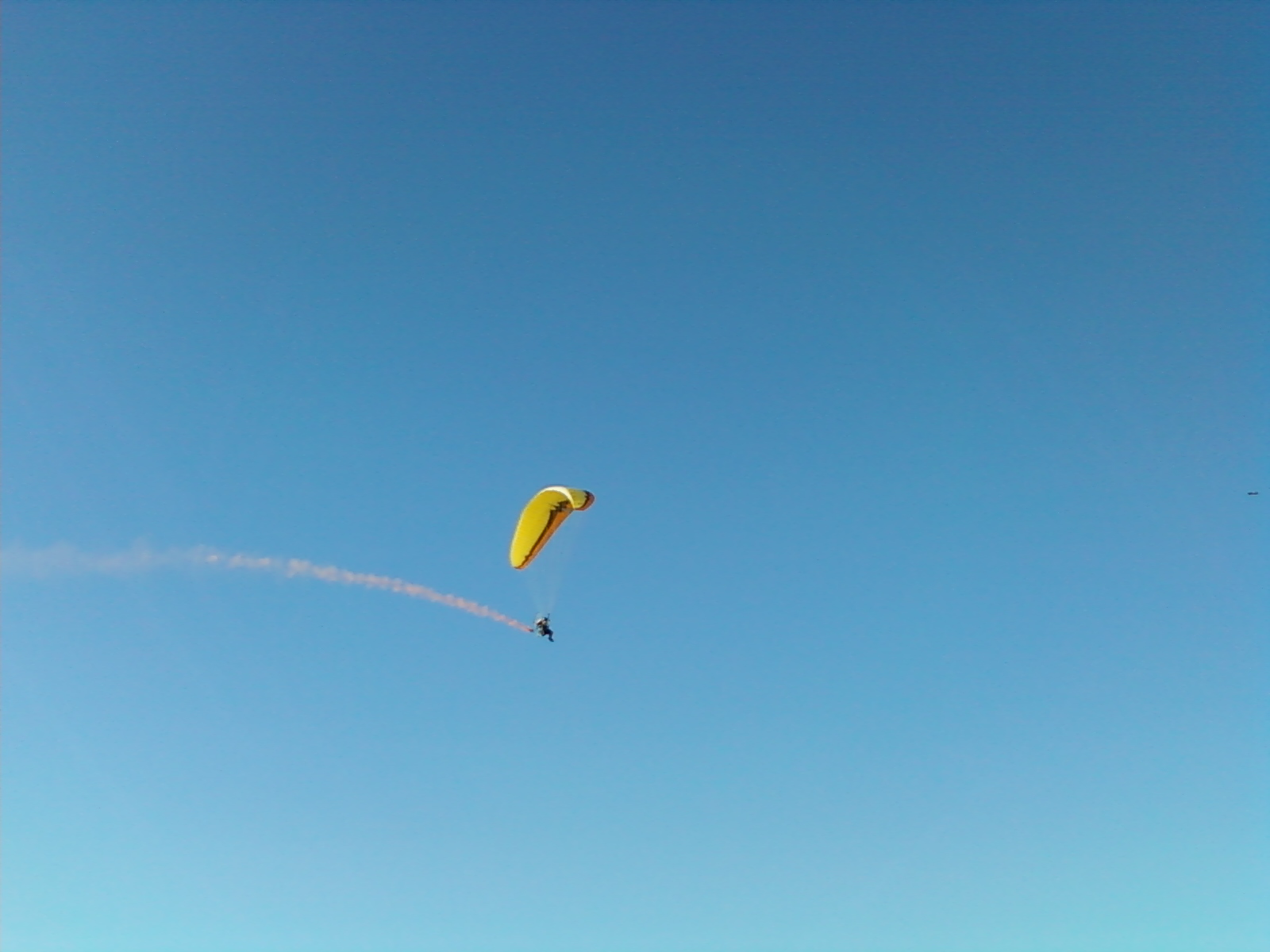 Powered Parachute.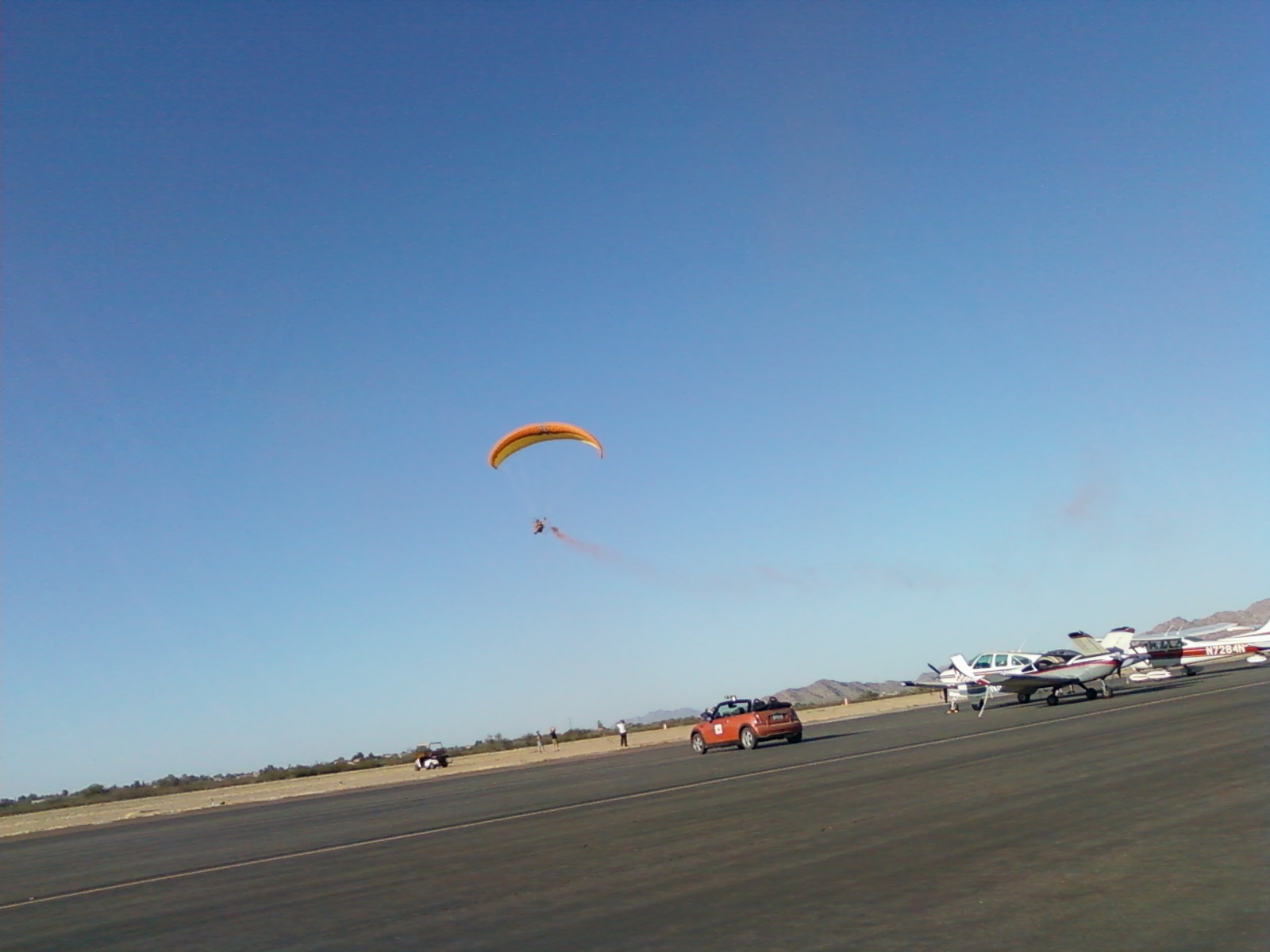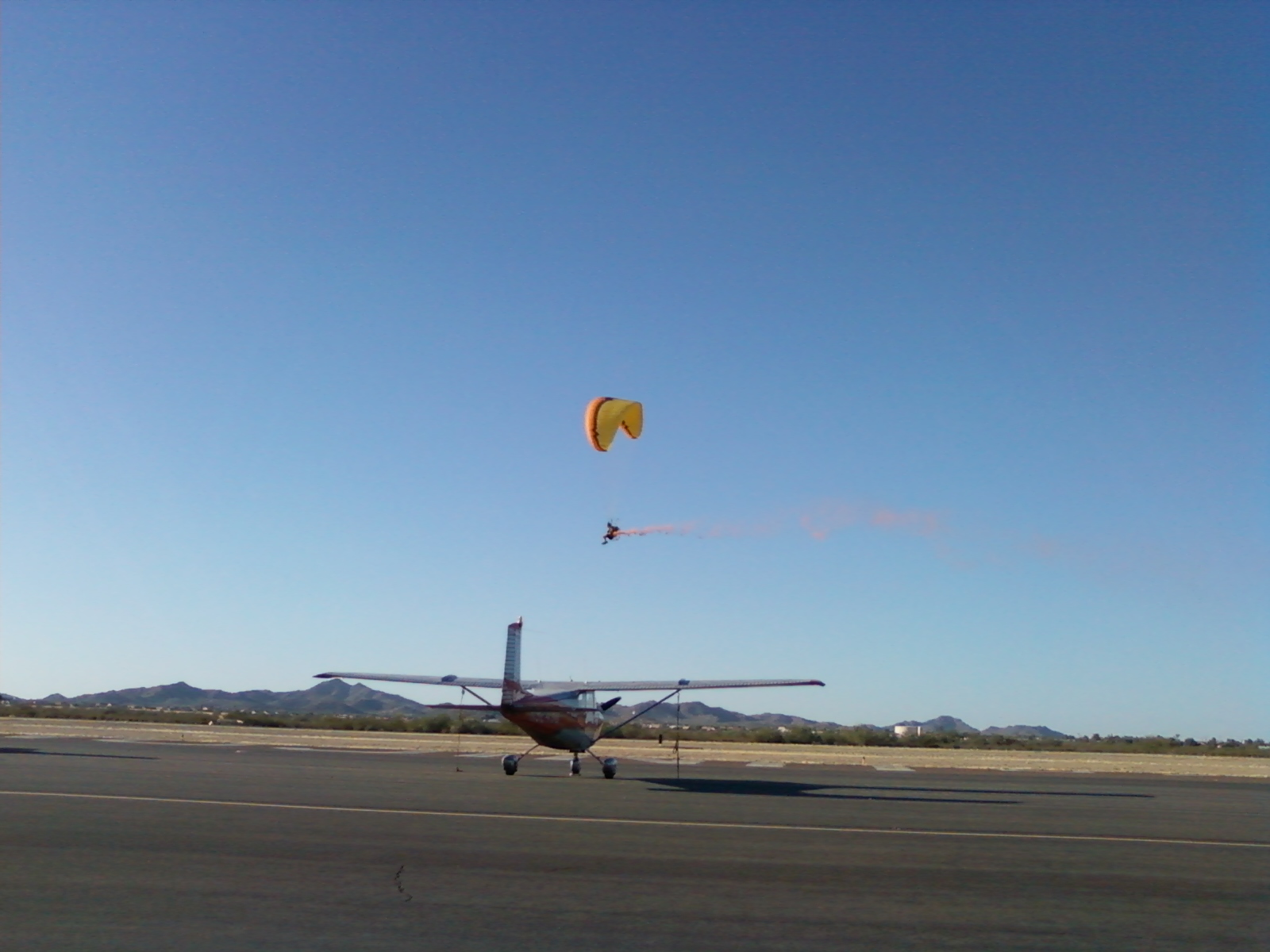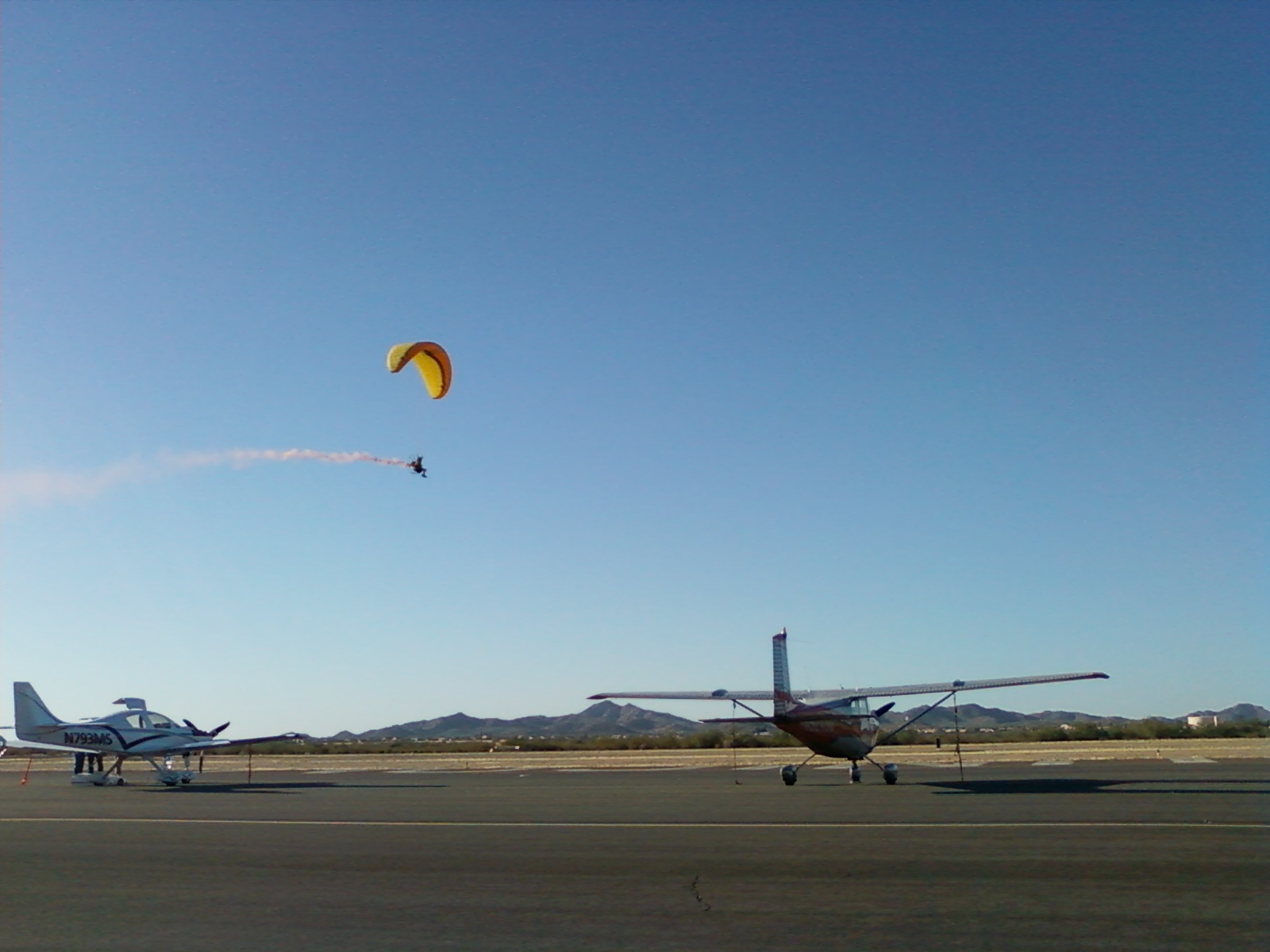 Beech 18.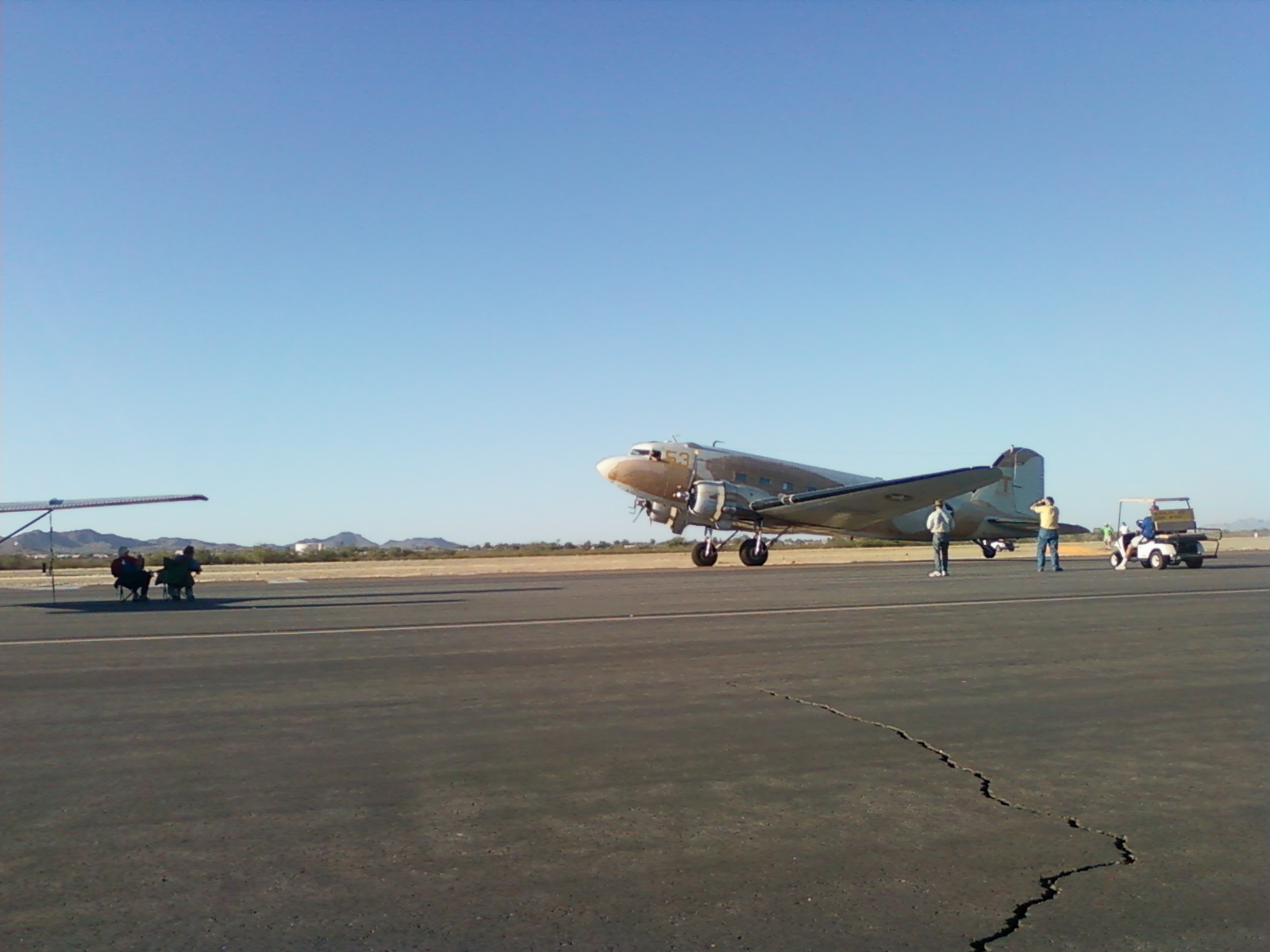 DC-3.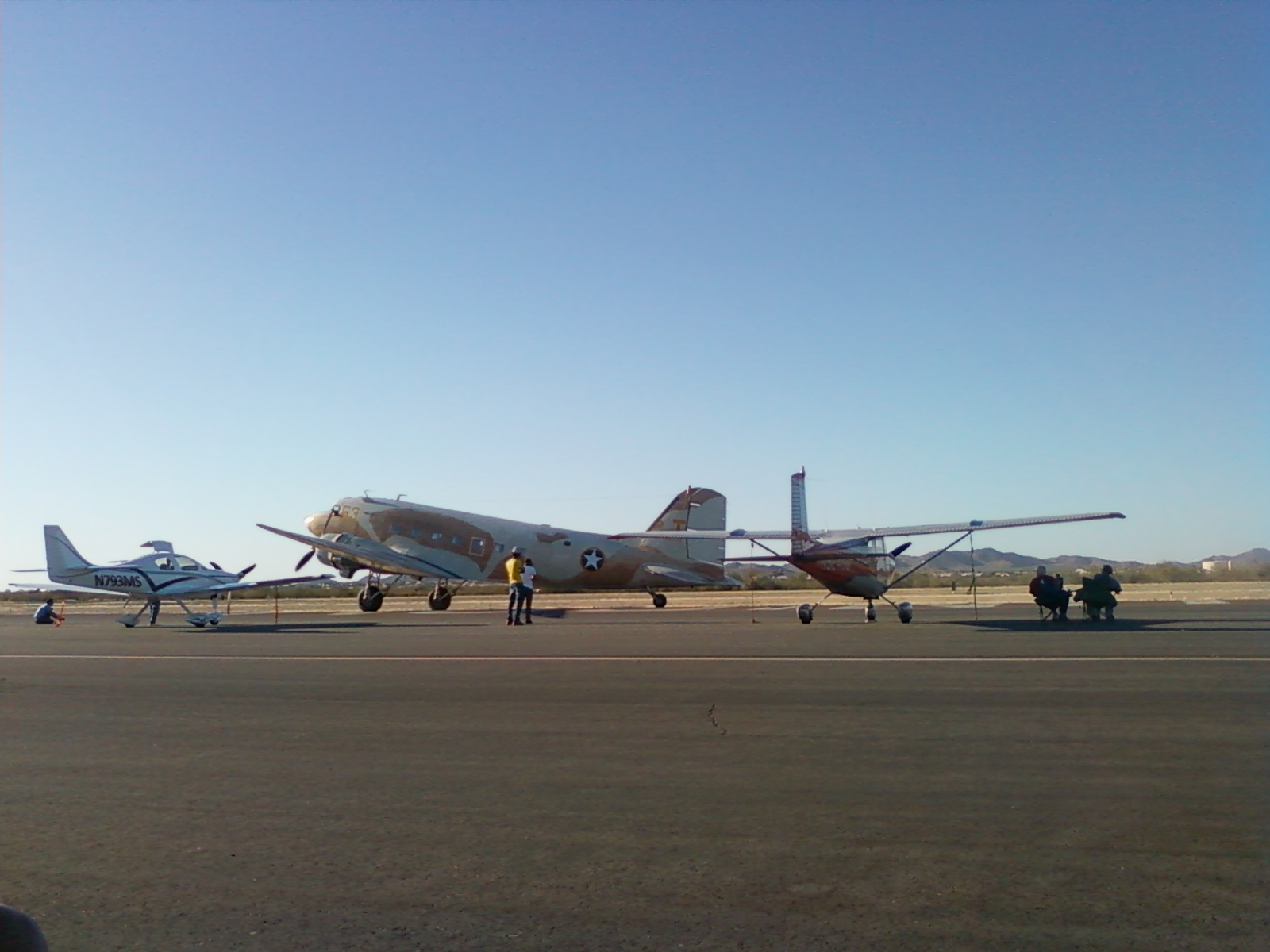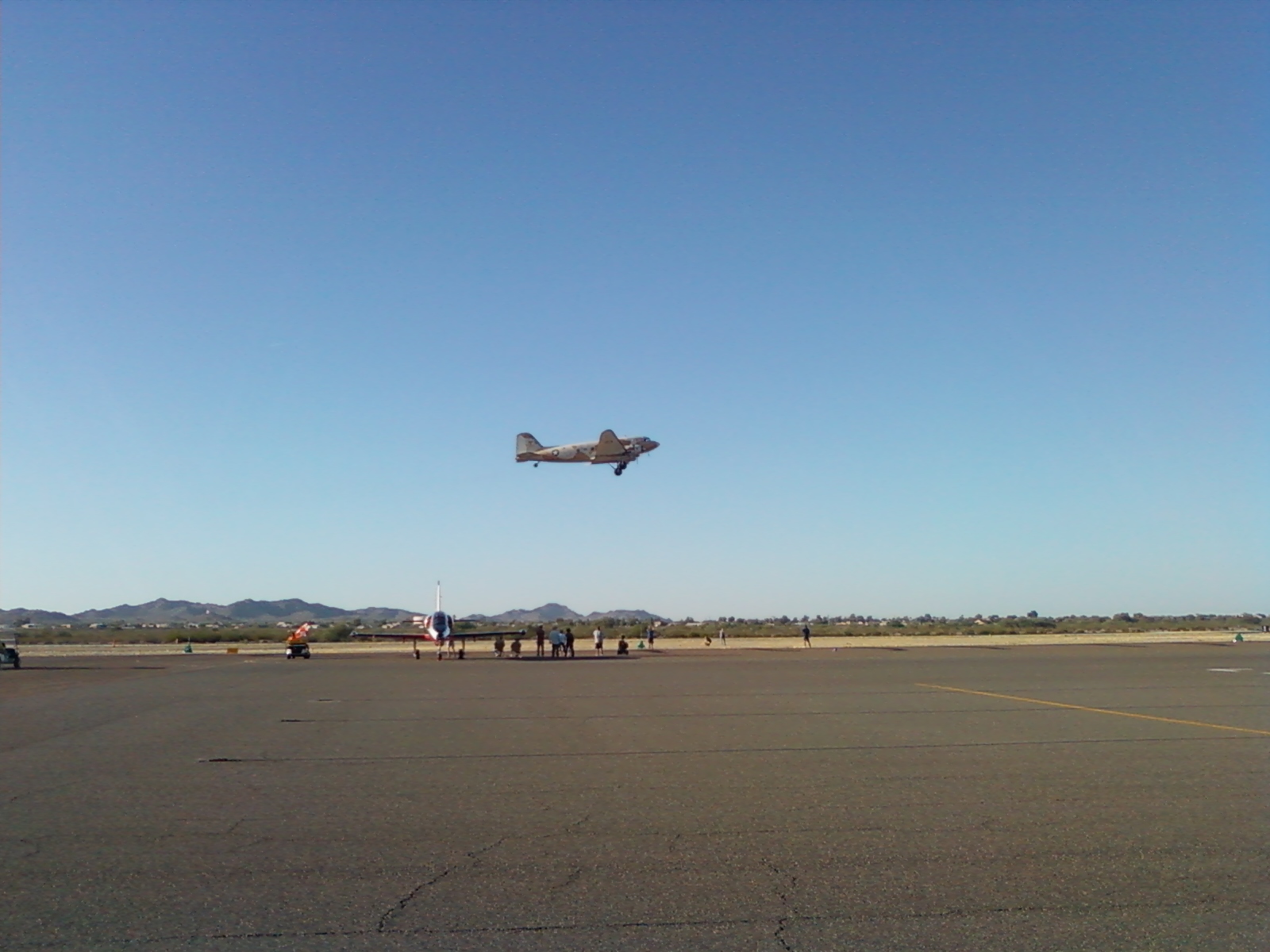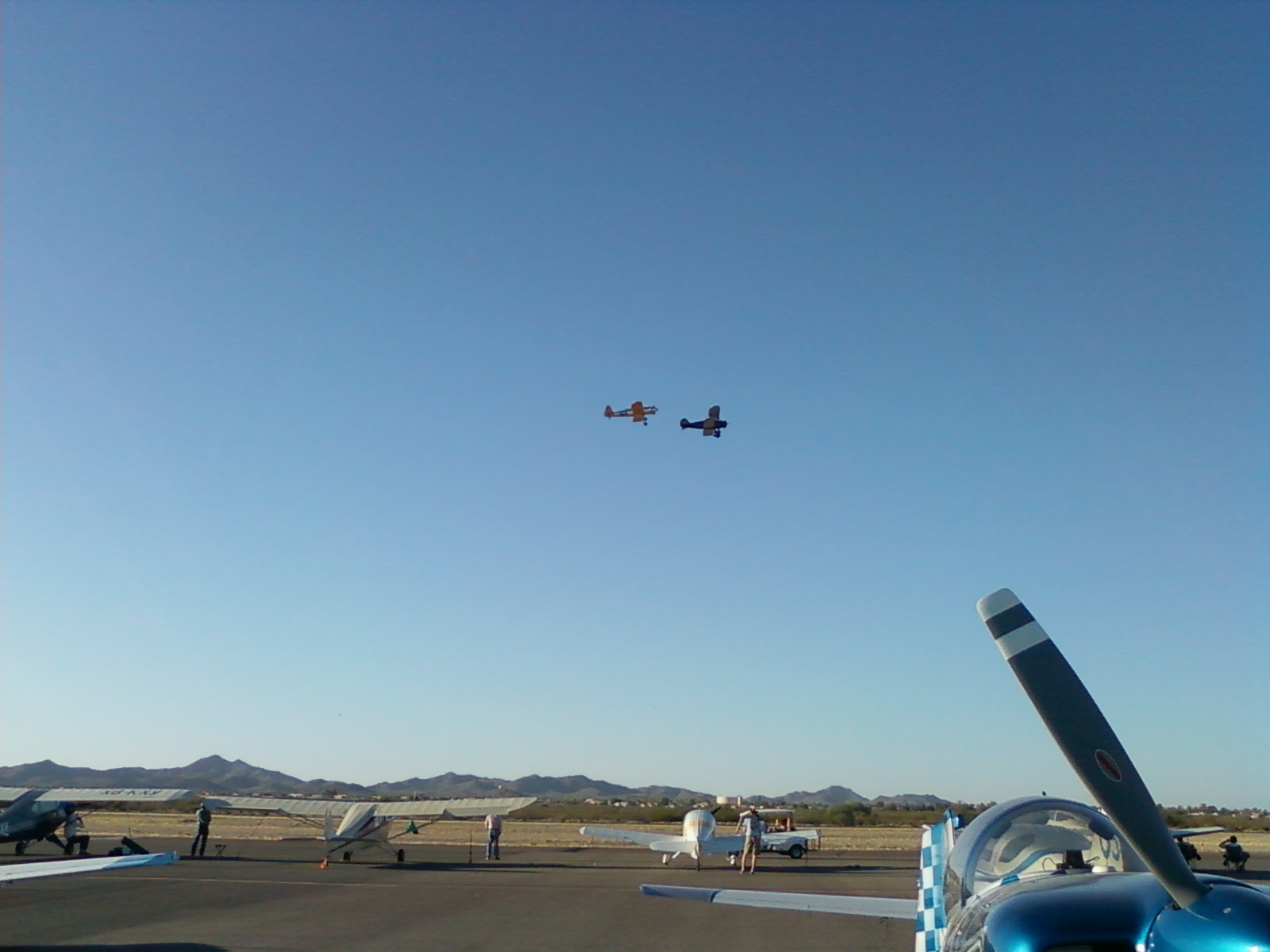 Waco Biplane and Ryan PT-22.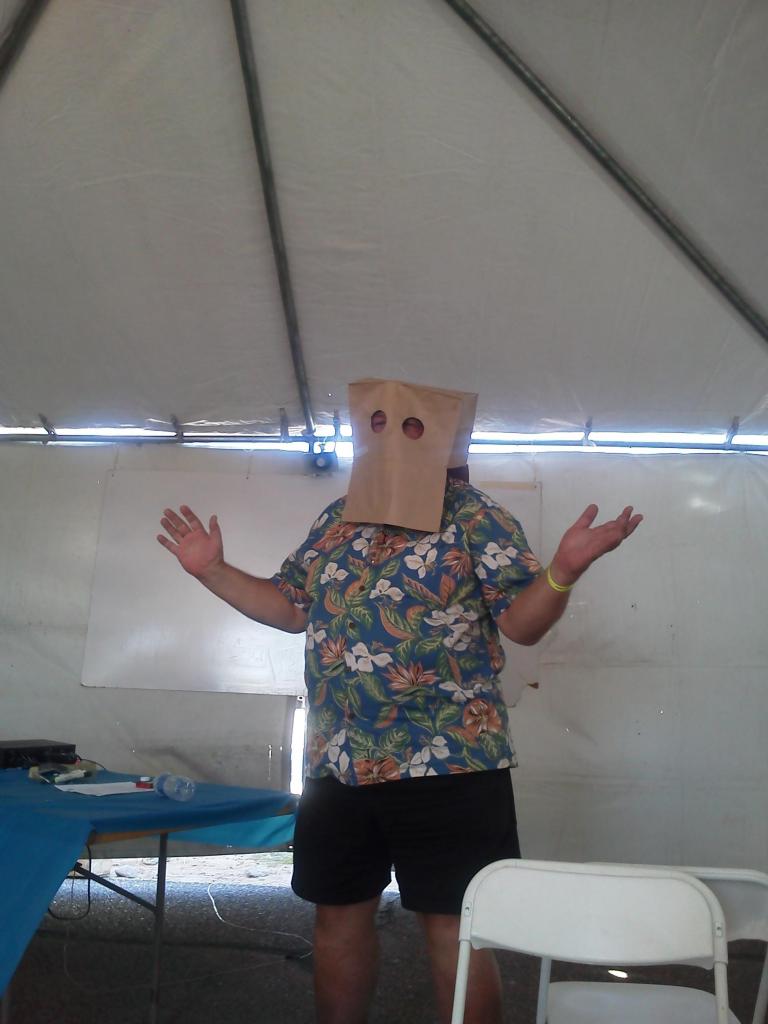 Clouddancer, my favorite scribe. Cloudy is the author of "The Alaskan Chronicles" and was there signing and selling his books. Also hosted
two talks in the forum tents.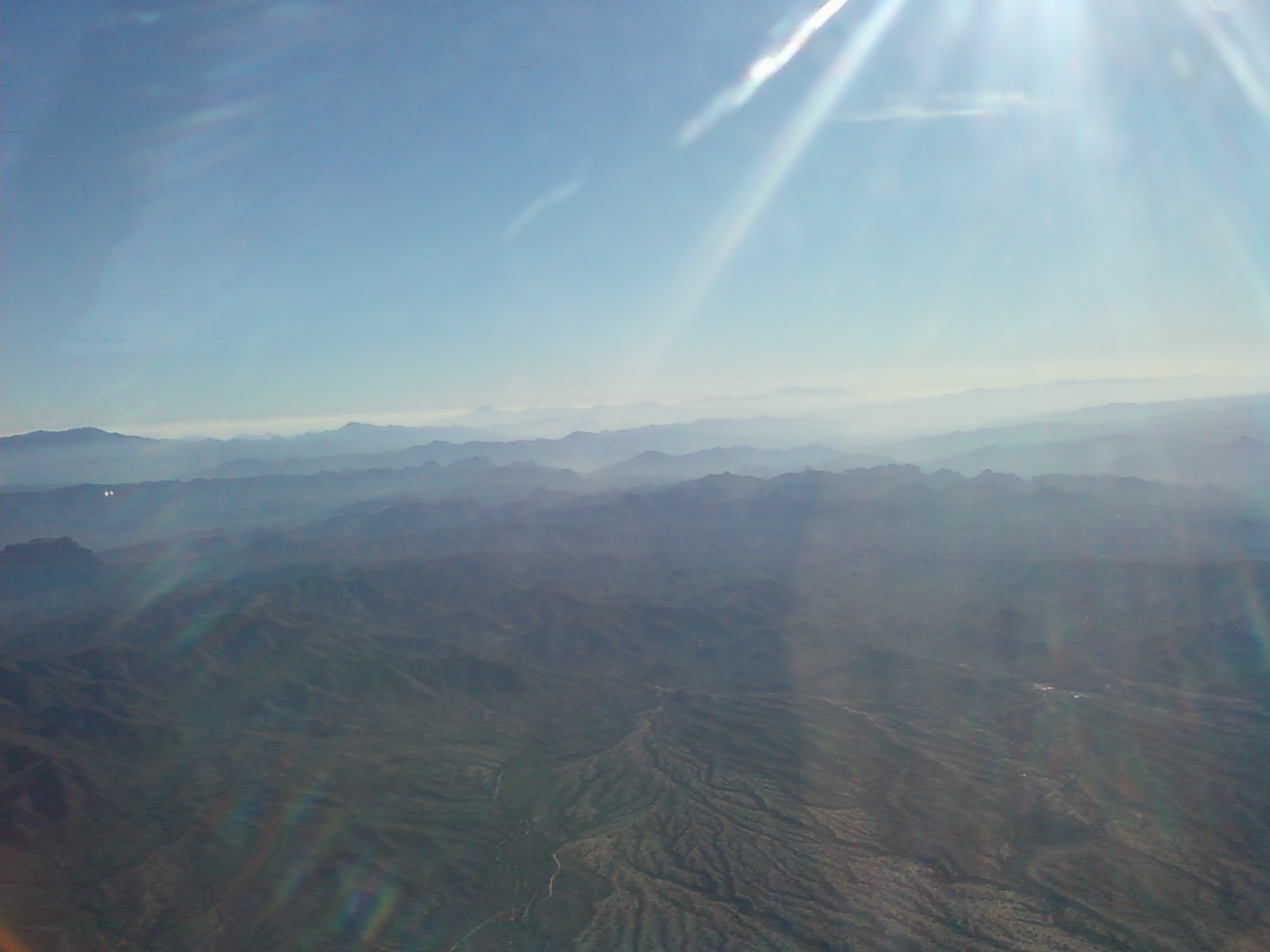 Mountains Northeast of Phoenix.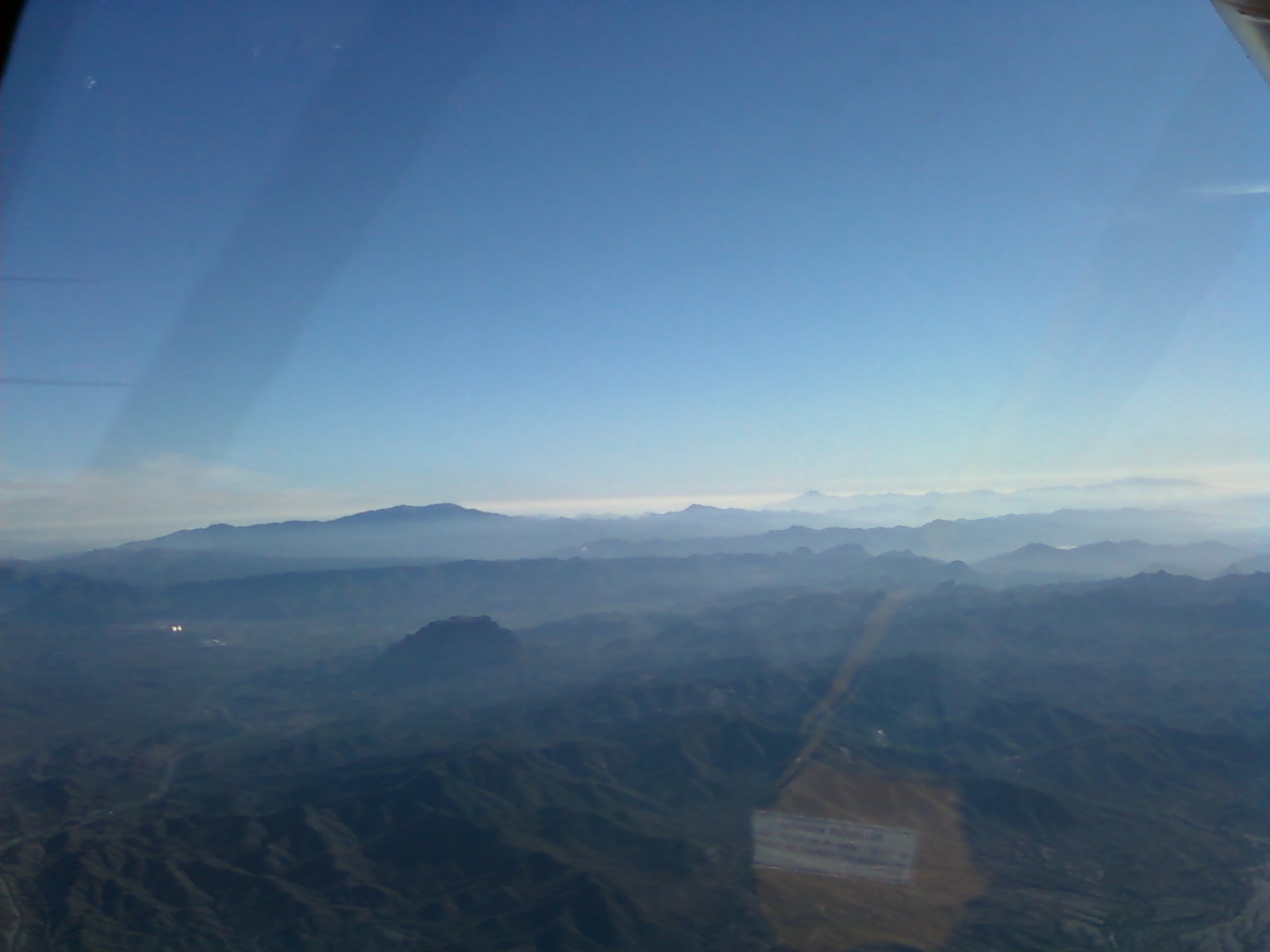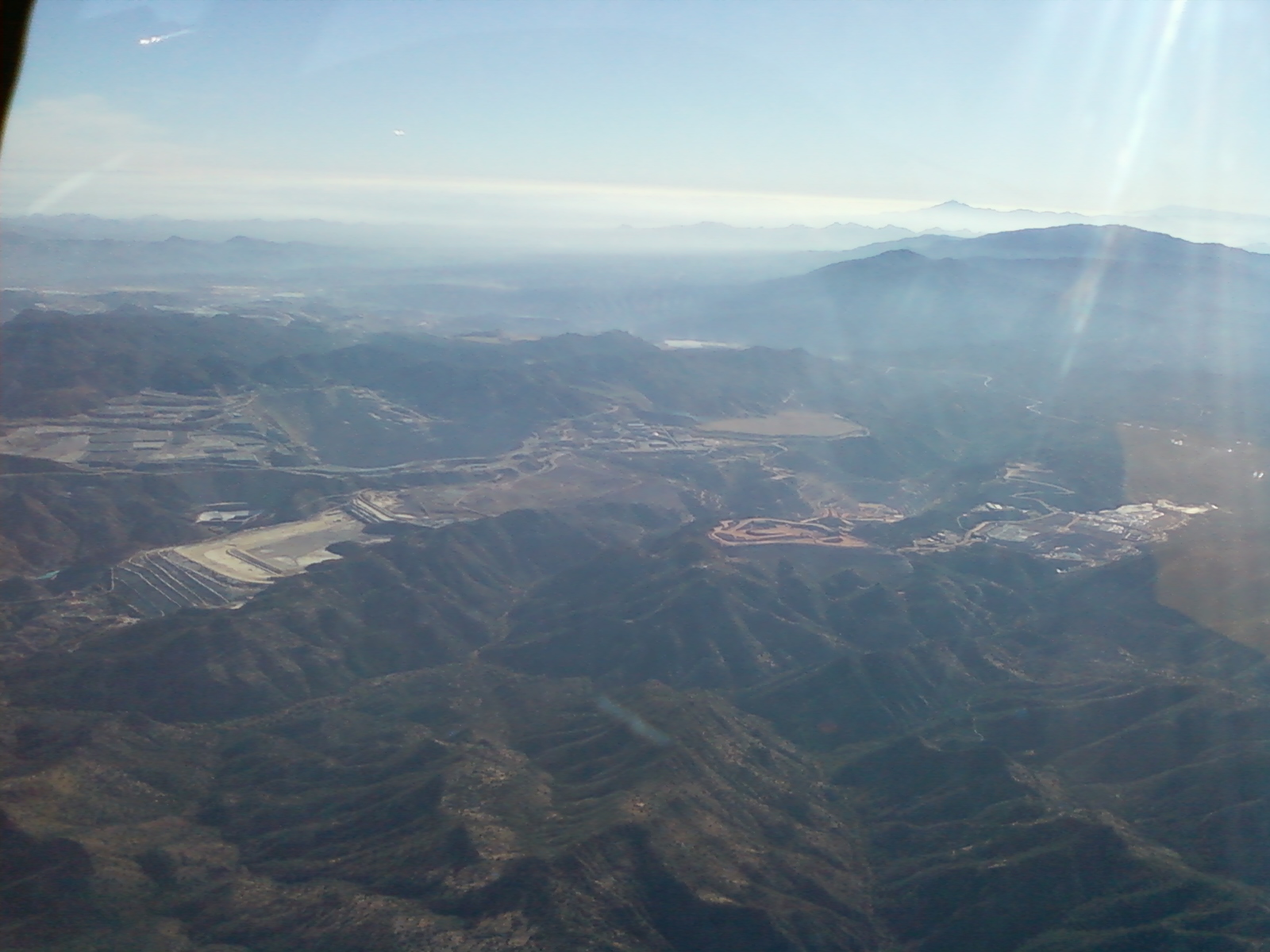 Copper Mining operations North East of Phoenix.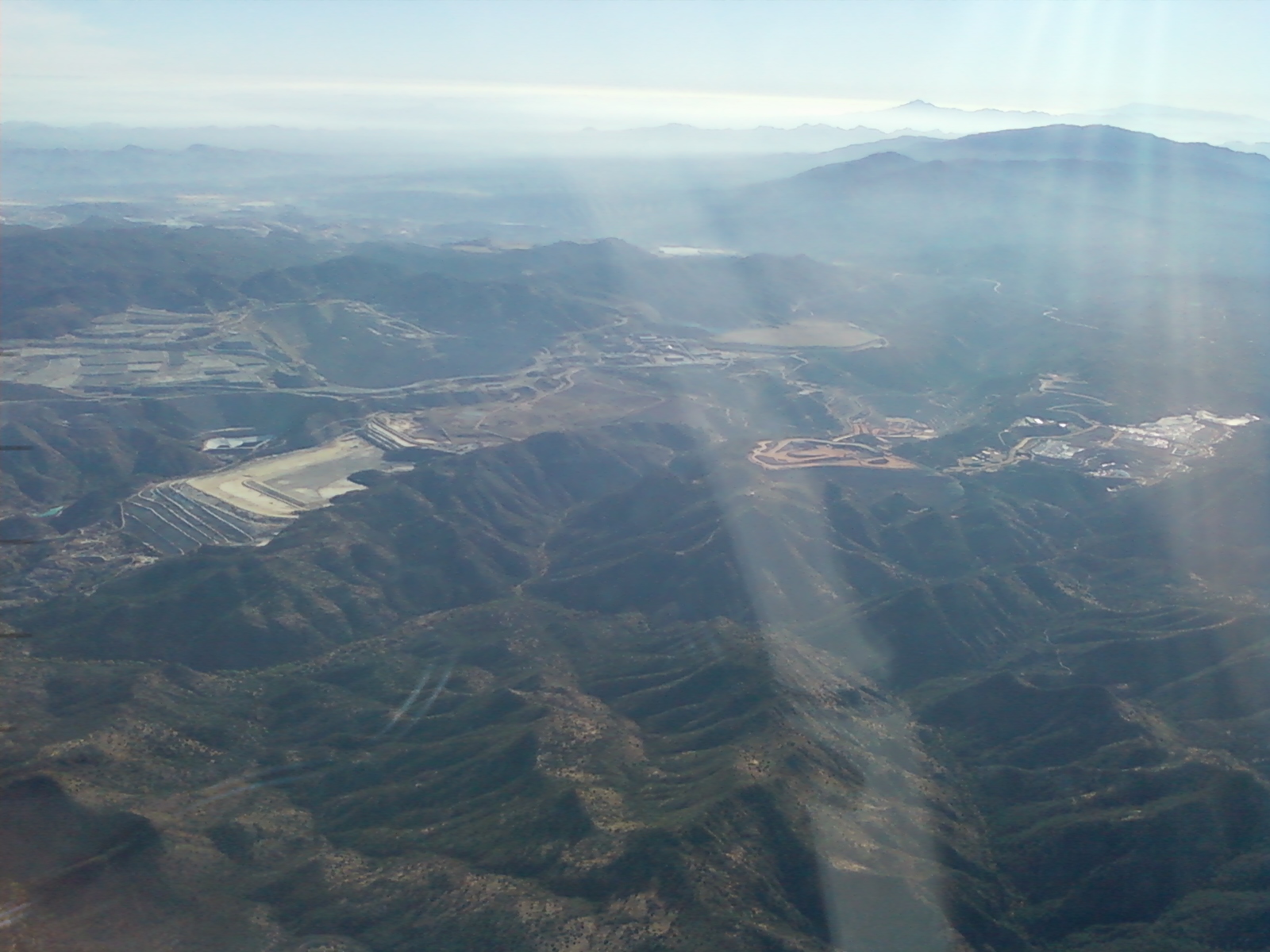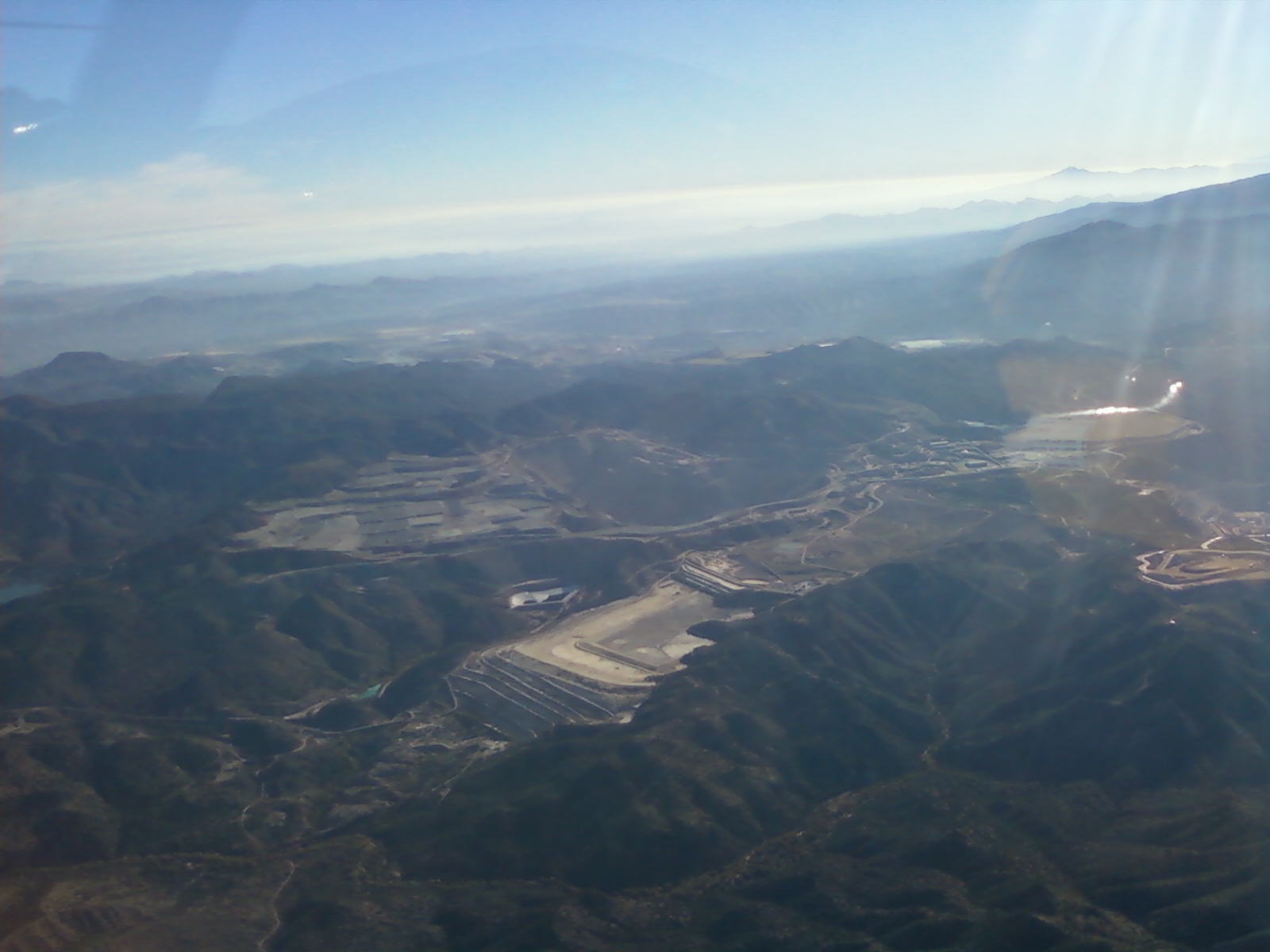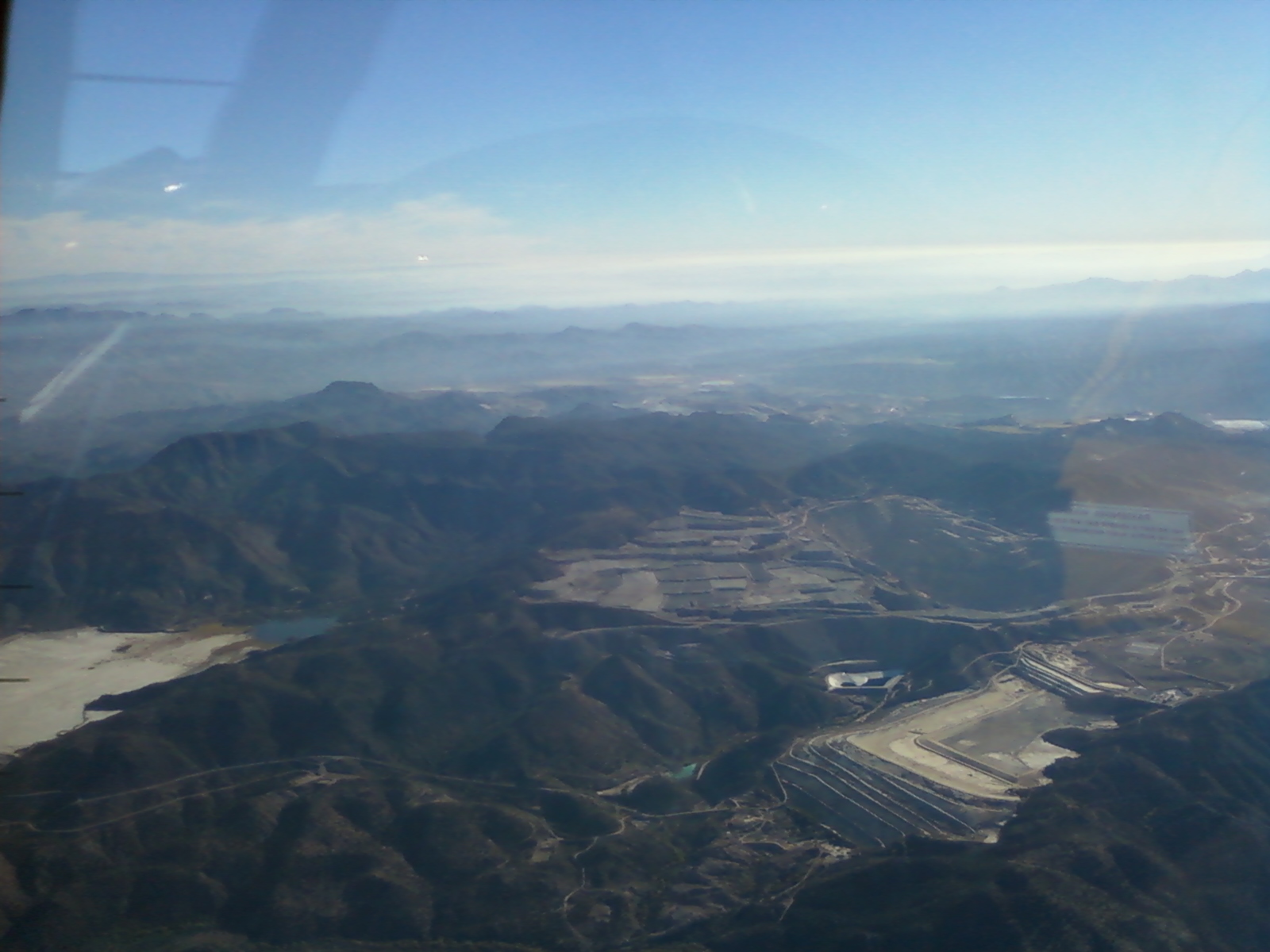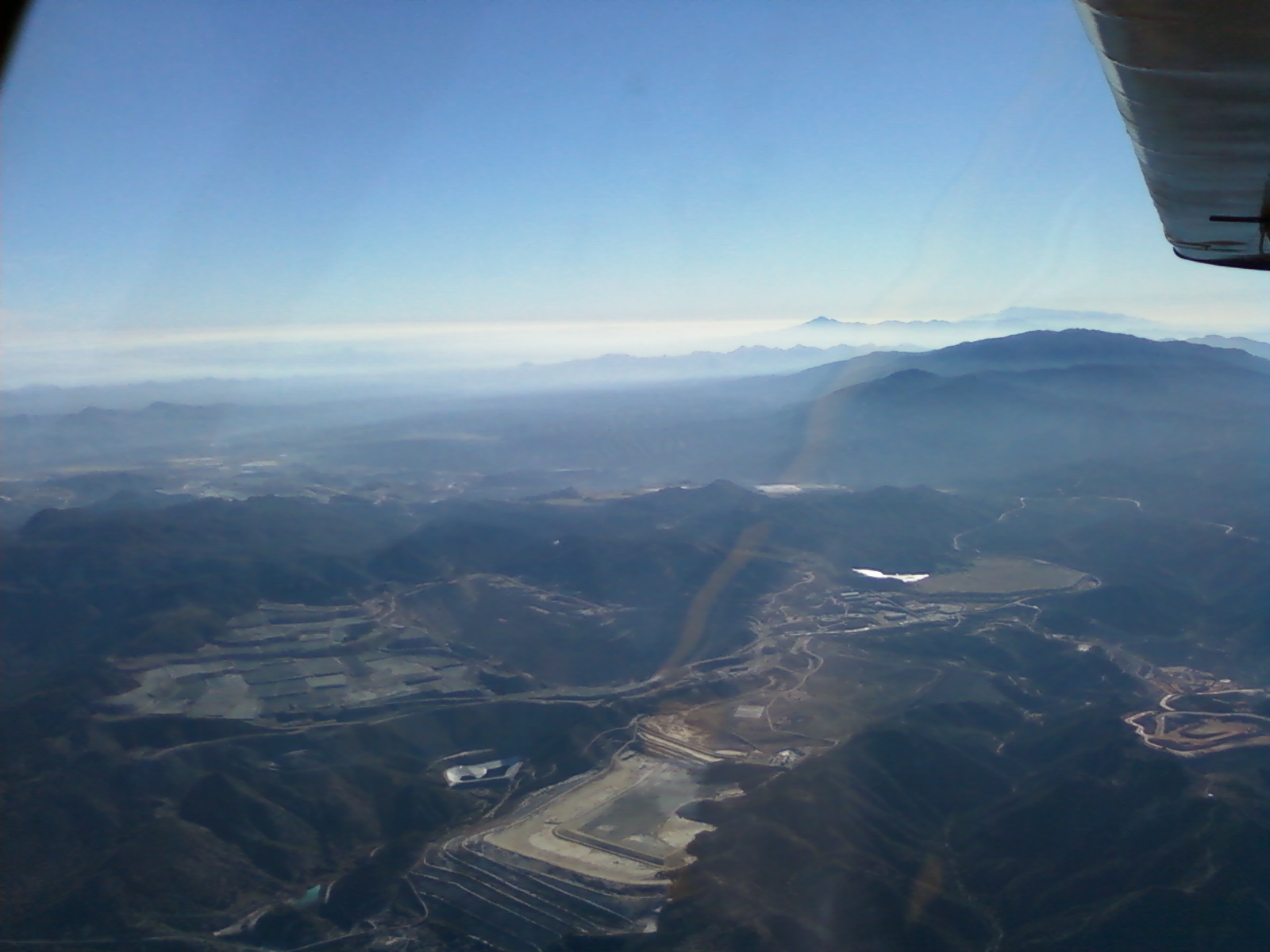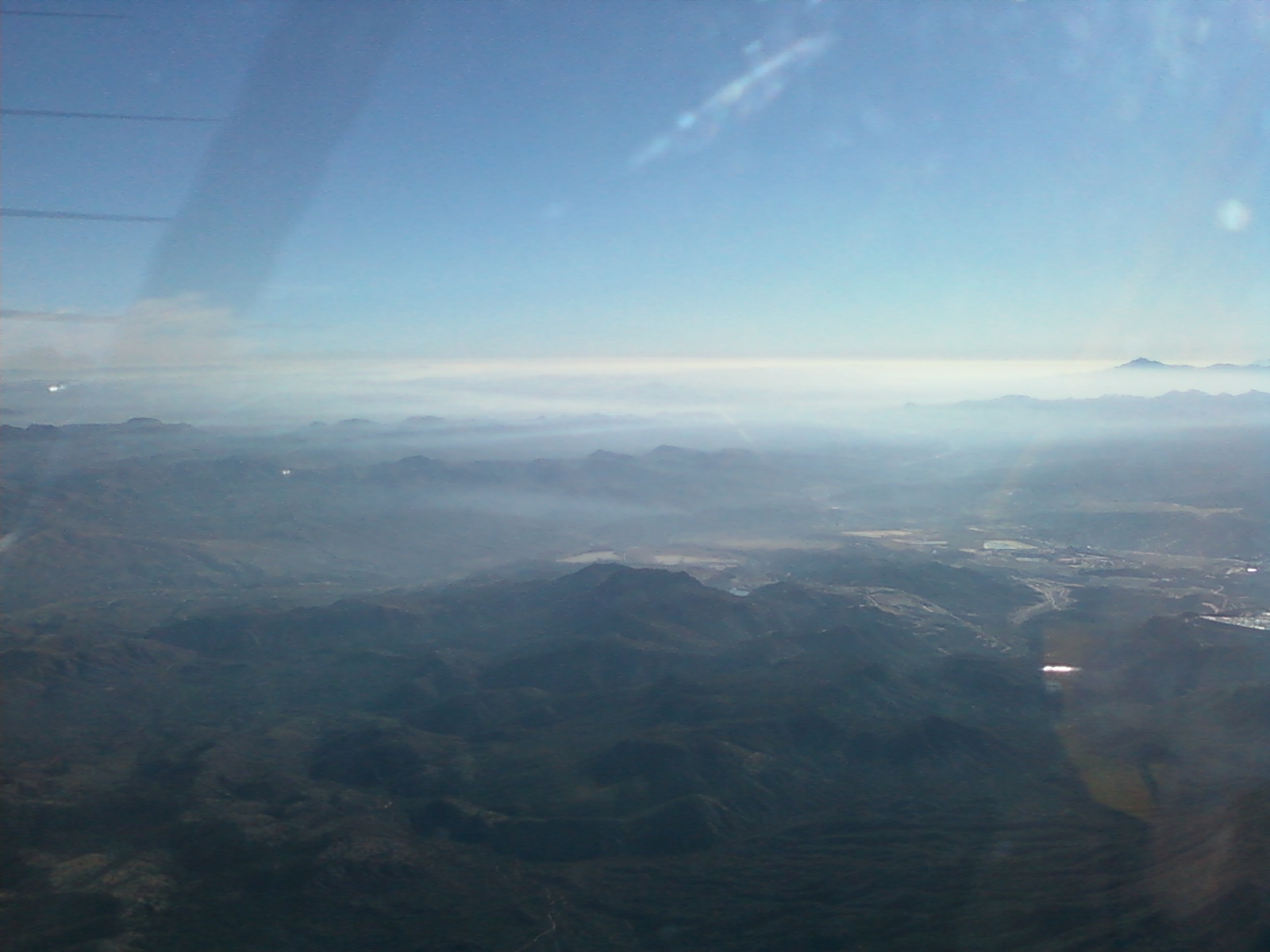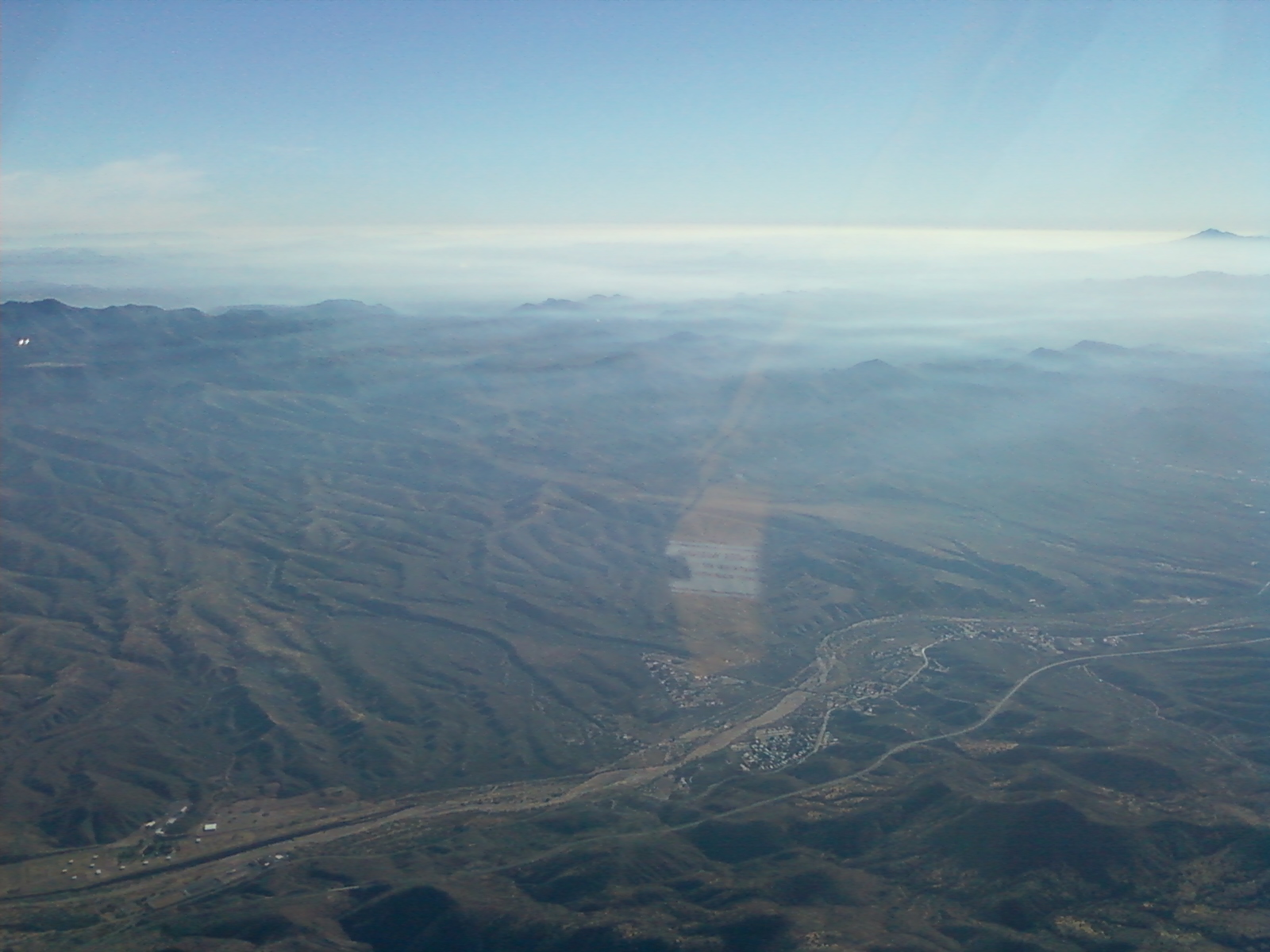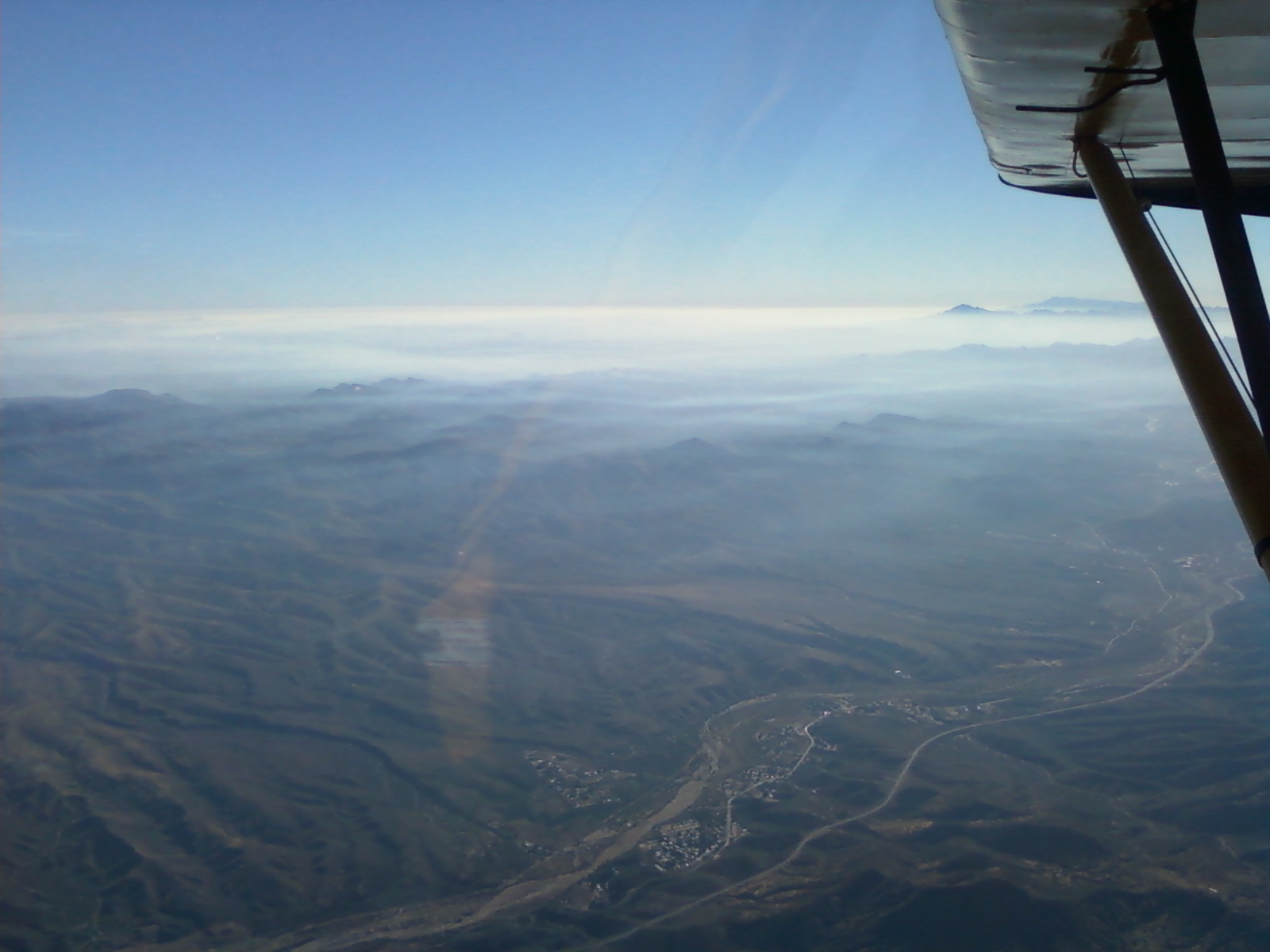 Plenty of smoke in the air, probably from Forest Service "controlled burns".